Main content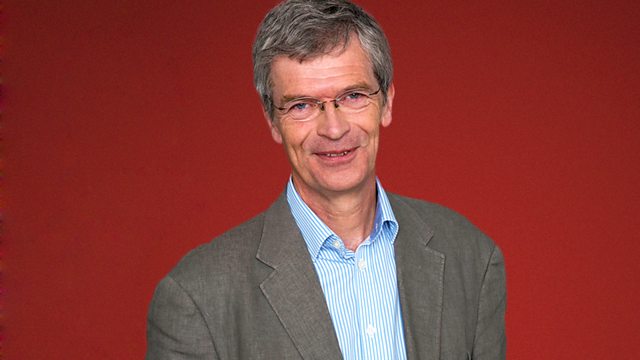 Northern Lights
Alyn Shipton's selection of listeners' requests includes Scandinavian and Baltic jazz, plus further suggestions of the ten essential jazz records.
Performers
Artist   Keith Jarrett
Title     Long As You Know You're Living Yours
Composer Jarrett
Album  Selected Recordings
Label  ECM :rarum
Number 014 168-2 CD 1 Track 12
Duration  6.12
Performers Jan Garbarek, ts; Keith Jarrett, p; Palle Danielsson, b; Jon Christensen, d. April 1974.
Artist  Tricia Boutté with Ytre Søloens
Title  Because He Lives
Composer Trad
Album  Oh Mahalia
Label  Herman Records
Number Track 6
Duration  5.47
Performers Tricia Boutté, v; Kare Nymark Jr, t; Jan Inge Melsaeter, tb; Jens Arne Molvaer, cl; Eine Aarøo, bj; Askjell Molvaer, p; David Gald, tu; Ottar Endersen, d. Choir. 2007.
Artist  Sidsel Endresen
Title  So I Write
Composer Balke, Endresen
Album  So I Write
Label  ECM
Number 841 776-2 Track 1
Duration  7.54
Performers: Sidsel Endresen vocal; Nils Petter Molvær trumpet, fluegelhorn, percussion; Django Bates piano; Jon Christensen percussion; June 1990
Artist  Sunna Gunnlaugs
Title  Gallop
Composer Gunnlaugs
Album  Distilled
Label  Sunny/Sky
Number 730 Track 5
Duration  6.36
Performers: Sunna Gunnlaugs, p; Thorgrimur Jonsson, b; Scott McLemore, d. 2013.
Artist  Ben Webster
Title  Baby It's Cold Outside
Composer Loesser
Album  No Fool No Fun
Label  Storyville
Number Track 10
Duration  4.38
Performers: Matty Peters, v; Ben Webster, ts; Danish Radio Jazz orchestra, 1970.
Artist  Karin Krog / John Surman
Title  Circle Song
Composer Krog / Surman
Album  Songs about This and That
Label  Meantime
Number MR 20 Track 4
Duration  5.47
Performers: Karin Krog, v; John Surman, bcl, Ivar Kolve, vib; Bjorn Klakegg, g; Terje Geweld, b; Tom Olstad, d. April 2013
Artist  Tord Gustavsen
Title  The Well
Composer Gustavsen
Album  The Well
Label  ECM
Number 2237 Track 8
Duration  5.50
Performers Tore Brunborg, ts; Tord Gustavsen, p; Mats Eilartsen, b; Jarle Vespestad, d.  Feb 2011.
Artist  Jim Pepper
Title  Witchi Tai To
Composer Trad / Pepper
Album  Comin' and Goin'
Label  Antilles
Number AN 8706 Track 1
Duration  8.19
Performers: Jim Pepper, chants, ts; John Scofield, g; Kenny Werner, kb; Hamid Drake, d; Nana Vasconcelos, perc. 1983
Artist  Andy Sheppard
Title  Looking for Ornette
Composer Sheppard
Album  Surrounded by Sea
Label  ECM
Number 471 4273 Track 12
Duration  3.09
Performers:  Andy Sheppard, reeds; Eivind Aarset, g; Michel Benita, b; Seb Richford, d. 2015.