Main content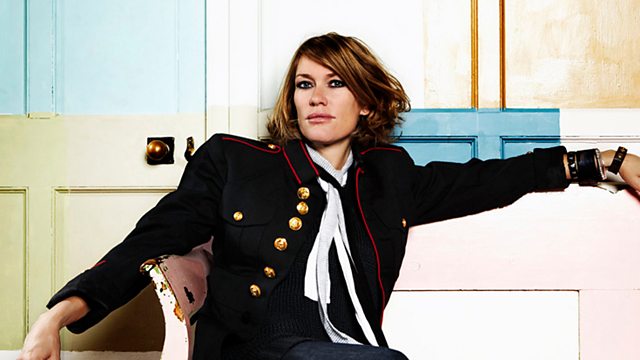 Cerys Matthews and Tris Penna explore the legacy of early UK gramophone records: a visit to the EMI Archive Trust. From 2015.
Singer Cerys Matthews and music expert Tristram Penna continue their investigation into the very earliest days of the recording industry in the UK.
Tristram with Christopher Proudfoot, CLPGS chairman, visits the EMI Archive Trust in Hayes, which houses Fred Gaisberg's own collection of over 14,000 7 inch discs dating from 1898 as well as an amazing collection of early gramophones.
Cerys and Tristram visit Wyndham's Theatre in London's West End where they meet actor Kenneth Cranham. Charles Wyndham was a famous actor/impresario who built this theatre in 1899 and a disc of Wyndham's voice reciting a poem recorded in December 1898 is played on the stage - probably the first time his voice has been heard there for over 100 years. This disc has not been previously broadcast.
As an actor himself, Wyndham had this theatre built to his own specifications so the acoustics are incredibly good - and even today actors require no amplification.
The recording process of the Gramophone Company back in 1898 had certain technological limitations and so they needed the right voices to put on disc, and famous actors of the day were an obvious choice. The people with Gramophones in their own home would be incredibly proud to have the latest speech from actors like Charles Wyndham to impress their peers. For those less fortunate who couldn't afford a Gramophone in their own home, there were Gramophone evenings in theatres across the country where they could go along and pay a shilling or so and hear the latest speeches.
It was also at this point the Victorians realised that recording famous people of the day would be good for their future legacy. The early recordings are courtesy of the EMI Archive Trust.
A Sue Clark production for BBC Radio 4.
First broadcast on BBC Radio 4 in November 2015.
Last on

Broadcasts