Main content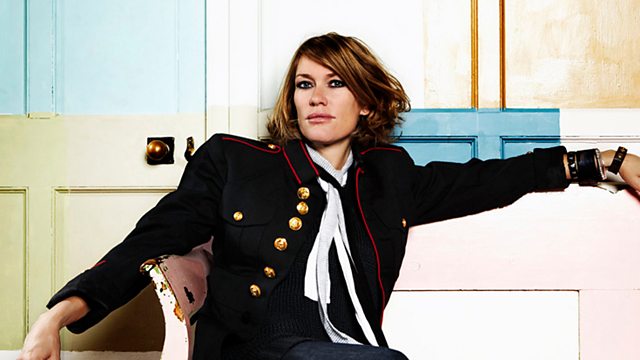 Cerys Matthews and Tris Penna explore the legacy of UK gramophone records: the English Folk Dance and Song Society. From 2015.
Singer Cerys Matthews and music expert Tristram Penna continue their investigation into the early days of the recording industry in the UK. They are in Cecil Sharp House, the home of English Folk Dance and Song Society, and are joined by Steve Roud, creator of the Roud Folk Song Index.
In the first few years of the Gramophone Company's history, they were making records of many popular songs rooted in the folk tradition including many old work songs, and producer Fred Gaisberg first travelled the British Isles in 1899 to find and record them. He began in Scotland with pipers and singers, then going to Wales to record choirs including the Rhondda Royal Glee Society, and lastly to Dublin to record the very best of the local talents.
These discs captured local folk songs and melodies but, with an ear for what might sell, Gaisberg nearly always added a piano accompaniment and gentrified them for the Gramophone's targeted genteel audience.
The portable recording equipment they needed consisted of at least six crate loads and involved an interesting mixture of zinc plate, wax and toxic chemicals as well as an electrically driven recording machine.
We end with a recording of English Music Hall artist Gus Elen and an English hit song which points to the future of the popular recording industry in the UK - pop songs leading us all the way from Gus to The Beatles.
We also hear from academic Peter Adamson and Christopher Proudfoot, CLPGS President. The early recordings are courtesy of the EMI Archive Trust.
A Sue Clark production for BBC Radio 4 first broadcast in November 2015.