Main content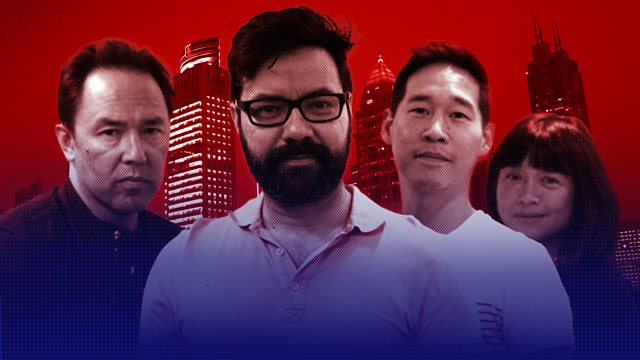 Death of a Red Heroine
The murder of a model worker in Shanghai gives Inspector Chen his first challenge with the Special Case Squad. Award-winning crime drama by Qiu Xiaolong.
Shanghai, May 1990. The body of a national model worker is found in Baili Canal. So begins the first of Qiu Xiaolong's Inspector Chen novels. Poet and translator turned detective Chen Cao now heads the Special Case Squad, an assignment that brings political scrutiny with every move. Dramatised by Joy Wilkinson.
Directed by Toby Swift
Dramatisations of the second and third books in the Inspector Chen series, A Loyal Character Dance and When Red is Black, will follow.
Qiu Xiaolong was born in Shanghai, China. As well as writing the award-winning Inspector Chen series of mystery novels, he is also the author of two books of poetry translations, Treasury of Chinese Love Poems (2003) and Evoking T'ang (2007), and his own poetry collection, Lines Around China (2003). Qiu's books have sold over a million copies and have been published in twenty languages. He lives in St. Louis, USA with his wife and daughter.
"Death Of A Red Heroine grabbed my imagination, took me on a slowly, intricately built journey that nevertheless felt sexy and slick, and kept me turning the pages deep into the night . . . A refreshingly brave exploration into political China, woven around a tense thriller..."
Huffington Post.
Last on

Credits
| Role | Contributor |
| --- | --- |
| Chen | Jamie Zubairi |
| Yu | Dan Li |
| Peiqin | Sarah Lam |
| Commissar Zhang | David Yip |
| Wang Feng | Chipo Chung |
| Party Secretary Li | Daniel York |
| Old Hunter | David Hounslow |
| Wu | Chris Pavlo |
| Yaqing | Debra Baker |
| Yuan | Amelia Lowdell |
| Wei | Amelia Lowdell |
| Bao | Sam Dale |
| Xie Kun | Jessica Turner |
| Little Xie | Evie Killip |
| Guo | Richard Pepple |
| Lai Guojan | George Watkins |
| Ling | Rebecca Hamilton |
| Author | Qiu Xiaolong |
| Adaptor | Joy Wilkinson |
| Director | Toby Swift |
Broadcast