Main content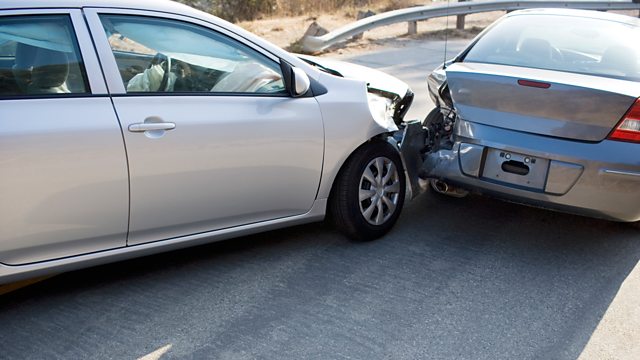 Insurance Transparency Delays
Insurance transparency delays, credit for Christmas, a widow in Northern Ireland loses £180,000 to fraudsters, credit for Christmas, and the self-employed shun pensions.
Insurers will have to include in renewal notices, details of the previous year's premium so that consumers can see how by much their quote has changed. Huw Evans, of the Association of British Insurers says this will take 18 months to implement. James Daley from the Fairer Finance website says it could be implemented more quickly.
Elizabeth, a 75-year-old widow in Northern Ireland has lost £180,000 to fraudsters. She first fell victim to a mail fraud and then was targeted by thieves that used the telephone to trick her out of her money. She spoke out about her experience to help others avoid being defrauded as she was. Chris Moore from BBC Northern Ireland reports.
Consumer credit is booming but the Bank of England is worried that our love of credit is creating a "pocket of vulnerability" in the economy. The repayment term on the latest best buy deal on a 0% transfer credit card is a record 40 months. Peter Tutton, head of policy at the debt charity StepChange and Katie Morley, senior personal finance reporter at the Daily Telegraph discuss if debt can ever be good.
People at work are now automatically enrolled into a pension scheme. But those who are self-employed have no such incentive. Research by Prudential found that although a record 4.6 million people are self-employed, the proportion of them paying into a pension has fallen from one in three in 2001 to less than one in ten last year. Conor D'Arcy a policy analyst at the Resolution Foundation think-tank has looked into the finances of the self-employed and explained the reasons behind the figures.
Last on
Chapters
Insurance Transparency Delays

Insurance renewal quotes are to include details of the previous year's premium

Duration: 06:21

Advance Payment Fraud

A 75-year-old widow in Northern Ireland has lost £180,000 to fraudsters.

Duration: 05:09

Debt

Personal debt has boomed. But is all debt 'bad'?

Duration: 06:00

Self Employment and Pensions

4.6 million people are self-employed less than 1 in 10 pays in to a pension. We ask Why?

Duration: 04:29

Related links

Insurance premium renewals

Fraud

Pensions and self employment 

Debt

Broadcasts