Main content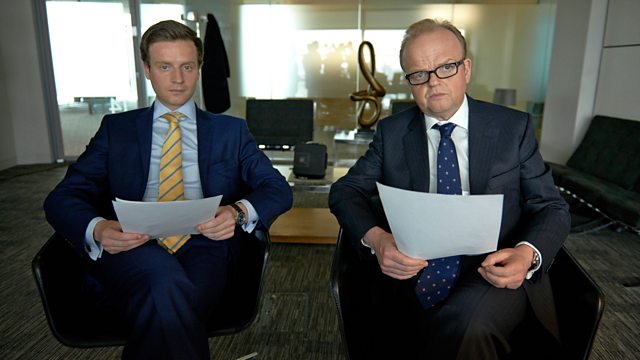 Contemporary drama. On one day, the people of one South London street all receive an anonymous postcard with the simple message 'we want what you have'.
To the outside world, the residents of Pepys Road have it all. House prices have rocketed, creating a street of multi-million pound homes... However, life's other problems don't go away just because you've won the property lottery.
Petunia is growing increasingly worried that her dizzy spells don't seem to be going away, but doesn't want to turn to her daughter Mary for help. Meanwhile, Roger, banker and supposed family man, is hoping that this year's bonus might bring him and his wife Arabella happiness - or at least be able to cover the cost of Bogdan and all the renovations he's been doing on the house.
Elsewhere, local shopkeeper Ahmed is hoping that his brothers Shahid and Usman might finally start to take some responsibility and make something of their lives. While Quentina, traffic warden and asylum seeker, is just looking to keep her head down - while being abused by the Pepys Road residents she is ticketing. All of this is watched by the successful but secretive Smitty, an artist who shares his own personal connection to Pepys Road.
Normal life on a normal street. At least, that is, until a mysterious note bearing the words 'we want what you have' is dropped through every letterbox. Who has sent the message? And are they still watching the residents? Before long, the ripples caused by the note will have touched every corner of the community - and the residents of Pepys Road will see their lives transformed.
More episodes
Previous
You are at the first episode
Clips

Credits
| Role | Contributor |
| --- | --- |
| Petunia | Gemma Jones |
| Mary | Lesley Sharp |
| Ahmed | Adeel Akhtar |
| Shahid | Danny Ashok |
| Rohinka | Mona Goodwin |
| Fatima | Kaiya Bakrania |
| Usman | Hamza Jeetooa |
| Piotr | Krystian Godlewski |
| Bogdan | Rad Kaim |
| Roger | Toby Jones |
| Quentina | Wunmi Mosaku |
| Conrad | Arthur Bateman |
| Arabella | Rachael Stirling |
| Mickey | Osi Okerafor |
| Mark | Andrew Gower |
| Lothar | Matthew Marsh |
| Mr Canseca | Joseph Balderrama |
| Smitty | Robert Emms |
| Mashinko | Kobna Holdbrook-Smith |
| Greaves | Noma Dumezweni |
| DI Mill | Bryan Dick |
| Iqbal | Tom Reed |
| Kwame | Andrew French |
| Mrs Kamal | Shabana Azmi |
| Matya | Zrinka Cvitesic |
| Sofa Delivery Man | Daniel Fearn |
| Writer | Peter Bowker |
| Author | John Lanchester |
| Producer | Matt Strevens |
| Director | Euros Lyn |
| Production Company | Kudos Film & Television Company |