Main content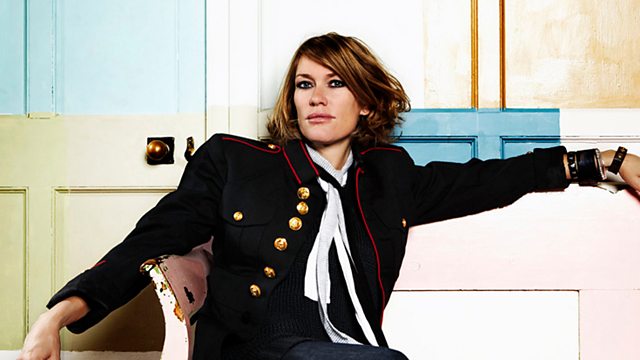 4 Extra Debut. Cerys Matthews and Tris Penna explore the legacy of UK gramophone records: a tradition of novelty and laughter. From 2015.
Singer Cerys Matthews and music expert Tristram Penna continue their investigation into the pioneering days of the UK record industry with a programme dedicated to laughter and novelty.
The Gramophone Company's chief producer Fred Gaisberg was enthusiastic to record all sorts of sounds, not just music, and so he scoured the country for likeable talents. He taught his friend, the Music Hall entertainer Burt Shephard, The Laughing Song, which was already a proven hit in America and Shephard proved a natural to put it on record for British audiences.
Artists with robust hearty voices worked best on the recording equipment they used, so we see that the technology was beginning to dictate what would be ultimately captured on disc.
Laughter doesn't recognise international borders and Gaisberg's original 1902 recording became a hit across the world. Pursuing the laughing tradition on popular records, we hear other examples where laughter on tracks has been a requisite for success - including The Laughing Policeman from the 1920s and David Bowie's The Laughing Gnome of the late '60s.
Fred's thirst for recording sounds also led him to create 'novelty records', including the Chairman of the Gramophone Company, Trevor Williams recording his party piece of farmyard animal sounds.
By the early 1900s the Gramophone was becoming a popular machine people could buy to have in their homes, which gave them instant laughter, sounds and songs to entertain them.
We also hear from academic and record collector Peter Adamson, and music manager/author Simon Napier-Bell. The early recordings are courtesy of the EMI Archive Trust.
A Sue Clark production for BBC Radio 4 first broadcast in November 2015.
Last on
Broadcasts