Main content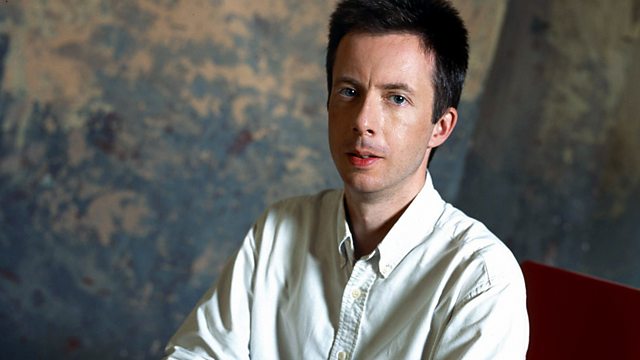 05/12/2015
John Shea presents music, including the the West-Eastern Divan Orchestra in Beethoven's 'Pastoral' Symphony and the Warsaw Philharmonic in Richard Strauss's Alpine Symphony.
John Shea presents performances of Beethoven's 'Pastoral' Symphony and Richard Strauss's Alpine Symphony.
1:01 AM
Beethoven, Ludwig van [1770 -1827]
Symphony no. 6 in F major Op.68 (Pastoral)
West-Eastern Divan Orchestra, Daniel Barenboim (conductor)
1:44 AM
Strauss, Richard [1864-1949]
Eine Alpensinfonie Op.64
Warsaw Philharmonic Orchestra, Antoni Wit (conductor)
2:38 AM
Nowowiejski, Felix [1877-1946]
3 Songs (Op.56) from "The Bialowieza Forest folder"
Polish Radio Choir, Marek Kluza (conductor)
3:01 AM
Grieg, Edvard [1843-1907]
Slatter Op.72 for piano
Ingfrid Breie Nyhus (piano)
3:38 AM
Bach, Johann Sebastian (1685-1750)
Orchestral Suite No.1 in C major, BWV1066. ; Courante; Gavottes I & II; Forlane; Menuetts I & II; Bourées I & II
Norwegian Chamber Orchestra
3:58 AM
Brahms, Johannes (1833-1897)
6 Quartets for chorus and piano (Op.112) Ziguenerlieder for SATB/piano]
Danish National Radio Choir, Bengt Forsberg (piano), Stefan Parkman (conductor)
4:09 AM
Tailleferre, Germaine (1892-1983)
Sonata for harp
Godelieve Schrama (harp)
4:20 AM
Anonymous, arr. Percy Grainger (1882-1961)
O Danny Boy' - or Irish tune from County Derry
Camerata Chamber Choir, Michael Bojesen (conductor)
4:25 AM
Field, John [1782-1837]
1. Aria; 2. Nocturne & Chanson
Barry Douglas (piano & director), Camerata Ireland
4:33 AM
Glinka, Mikhail Ivanovich (1804-1857)
Valse-fantasie in B minor for orchestra
Slovak Radio Symphony Orchestra, Stefan Robl (conductor)
4:41 AM
Mozart, Wolfgang Amadeus (1756-1791)
Duet: "Fra gli amplessi" - from "Così fan tutti"
Isabel Bayrakdarian (soprano), Michael Schade (tenor), Canadian Opera Company Orchestra, Richard Bradshaw (conductor)
4:48 AM
Vivaldi, Antonio [1678-1741]
Concerto da Camera in D major (RV.94)
Camerata Köln
5:01 AM
Traditional English arr. Victor Davies
The Holly and the Ivy
Elmer Iseler Singers, Gianetta Baril (harp), Elmer Iseler (conductor)
5:04 AM
Suchoň, Eugen (1908-1993)
Ballade for Horn and Orchestra
Peter Sivanic (horn), Slovak Radio Symphony Orchestra in Bratislava, Mário Kosík (conductor)
5:14 AM
Matz, Rudolf (1901-1988)
Ballade for violin, cello & piano
Zagreb Piano Trio
5:22 AM
Beethoven, Ludwig van [1770-1827]
Piano Sonata in C sharp minor Op.27'2 (Moonlight)
Sebastian Knauer (piano)
5:35 AM
Wieniawski, Henryk (1835-1880)
Concerto for violin and orchestra No.2 in D minor (Op.22)
Bartlomiej Niziol (violin), Sinfonia Varsovia, Grzegorz Nowak (conductor)
5:59 AM
Bach, Johann Sebastian (1685-1750)
Suite for solo Cello, No.4 in E flat major (BWV.1010)
Guy Fouquet (cello)
6:25 AM
Nivers, Guillaume-Gabriel (c.1632-1714)
Officium Defunctorum
Studio 600
6:55 AM
Brönnemüller, Elias (1666-1761)
Toccatina from No.1 in D (Toccatina; Fuga) from 'Fasciculus Musicus'
Peter van Dijk (1745 Bedrich Semrad organ).