Main content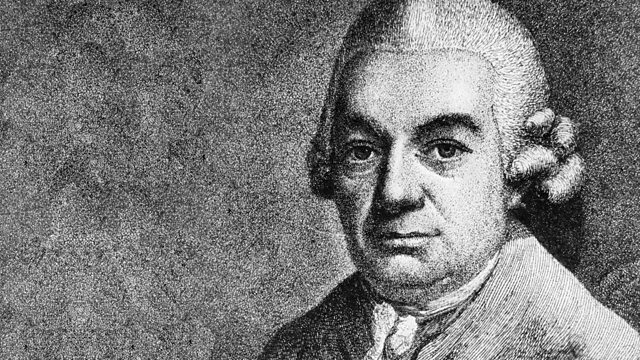 Donald Macleod explores CPE Bach's move to Berlin in 1738 to work as an accompanist for Frederick the Great.
Carl Philipp Emanuel Bach moved to Berlin in 1738 to work as an accompanist for the Prussian Crown Prince, who soon became King Frederick the Great. Though Bach went was to remain in this position for thirty years, Frederick wasn't that keen on his music! In return, Bach spoke openly to the King about faults in his flute playing.
We hear pieces written for the king; and emotion-filled piano sonatas, and a concerto composed for the amateur musical gatherings that were becoming popular in Berlin at the time. We also hear part of Bach's first large-scale choral composition. Presented by Donald Macleod.
Prussian Sonata in C minor, Wq 48/4
Danny Driver, piano
Solo Flute Sonata in A minor, Wq 132
Ashley Solomon, flute
Concerto in D minor, Wq 23
Gustav Leonhardt, harpsichord
Collegium Aureum
Magnificat (opening chorus: Magnificat anima mea Dominum)
RIAS Kammerchor
Akademie für Alte Musik Berlin
Hans-Christoph Rademann, director.