Main content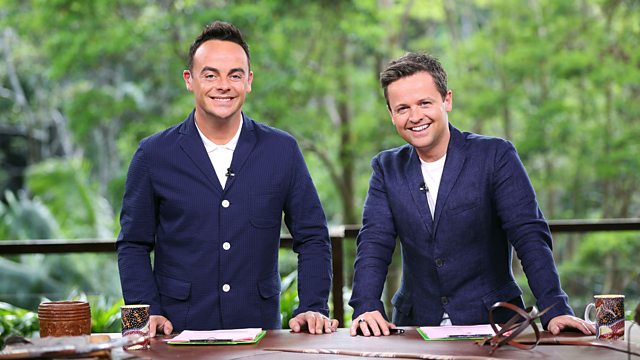 Lord Puttnam on public service broadcasting, Peter Salmon on BBC Studios, I'm a Celebrity
Including Lord Puttnam on his new inquiry into the future of public service broadcasting, Peter Salmon on BBC Studios and a look at the enduring appeal of I'm a Celebrity.
Lord David Puttnam, whose credits include the Oscar-winning Chariots of Fire and The Killing Fields, is spearheading an inquiry into the future of public service broadcasting. It's aim is to look at the 'nature, purpose and role of public service television today and in the future'. The inquiry is being seen as a challenge to the eight-person advisory committee appointed by Culture Secretary John Whittingdale, to guide his conclusions on the renewal of the BBC's Royal Charter. Steve Hewlett talks to Lord Puttnam about what he hopes the inquiry will achieve, and gets his views on the current state of the UK's broadcasting ecology.
The Media Show recently spoke to Jesse Norman, the Chair of the Commons culture, media and sport select committee following a letter he had sent to the Director General of the BBC Tony Hall. Mr Norman raised concerns over the corporation's plans to turn most of its in house production arm into a new commercial subsidiary, BBC Studios, and let it compete in the market for business. Very little detail of the BBC's proposals has been outlined, raising questions about governance, regulation and conflict of interest. Steve speaks to Peter Salmon, Director BBC studios.
The controversial star of I'm a Celebrity...Get Me Out of Here! Lady Colin Campbell has unexpectedly left the jungle today. Love her or hate her, fans of the ITV show agree that she has made compelling TV, in this, the fifteenth series of the format. Steve speaks to one of the original I'm a Celebrity creators Natalka Znak, and to Elaine Bedell, Director of entertainment and comedy at ITV, about the enduring appeal of the show, and why it's continuing to attract audiences, where other formats have failed.
Producer: Katy Takatsuki.
Chapters
Lord Puttnam on public service broadcasting

Lord David Puttnam on his new inquiry into the future of public service broadcasting.

Duration: 09:58

I'm a Celebrity

Elaine Bedell, ITV's director of entertainment + Natalka Znak original creator

Duration: 07:33

BBC Studios

Peter Salmon, Director of BBC Studios

Duration: 09:30