Main content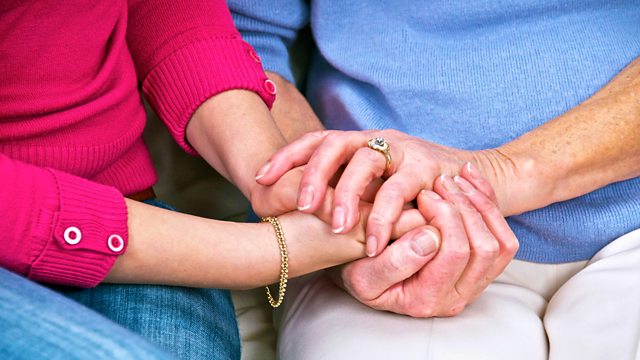 01/12/2015
The story of four care organisations pioneering new ways of looking after the vulnerable in their own homes, told through the eyes of four care workers.
There's a silent army of workers who look after the vulnerable in their own homes. This is the story of four care workers whose employers are pioneering new ways of running care services.
They are a world away from the experience most people have of home care workers. But - we ask - is it possible for the state sector to provide this kind of care without costs going through the roof.
We hear about the Wiltshire scheme which allows care workers to decide how long visits should be, and lets the elderly person decide how they want to spend the time with their care worker. It's seen some dramatic results - with elderly people signed off their books within weeks.
We meet Rochelle who - after 20 years in the care industry - and having seen some shocking care, has now found a company where she feels she really can care. She talks about the small but significant changes that make a world of difference.
Perrine works for a private care company which "matches" very closely the personality and interests of the care worker with the person being cared for.
And we talk to Ashleigh, a 24 year old who does end of life care. She works for the charity Leonard Cheshire. She earns little above the minimum wage - but she's totally committed to her job and to the people she looks after.
These carers and the organisations they work for are determined to change the state of home care. But what chance do they have with constantly diminishing budgets?
Producer: Adele Armstrong.
Last on
Broadcasts