Main content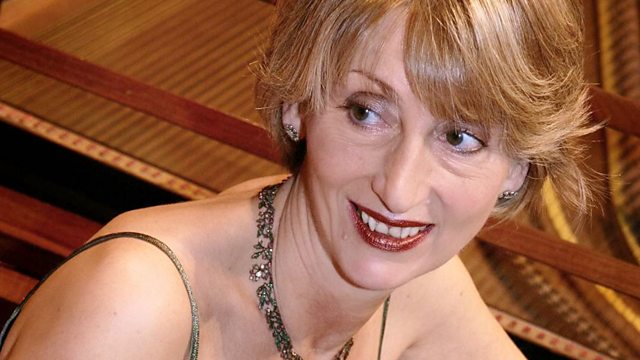 The Tangent Piano Unlocked
Lucie Skeaping is joined by early keyboard player Linda Nicholson to unlock the charms of the now seldom-heard tangent piano.
The Tangent Piano Unlocked. Lucie Skeaping talks to the leading early keyboard player Linda Nicholson about an instrument which is seldom heard today but which was once nearly as popular as the fortepiano. Linda Nicholson is heard in recital playing the only Tangentenflügel in the UK in music by Paradisi, Wagenseil, Mozart and Haydn. Hearing this rare surviving example, it is easy to understand why composers and players of the classical period seem to have been captivated by the tangent piano's charms for nearly half a century.
The music was recorded at a concert held in the Art Workers' Guild on a Tangent piano by Friedrich Schmahl of Regensburg in 1797 and a clavichord made by Johann Adolph Hass of Hamburg in 1767.
Pietro Domenico Paradisi
Sonata in D major (1754)
Georg Christoph Wagenseil
Divertimento in B flat major, Op. 1, No. 6
Mozart
Marche funèbre del Signor Maestro Contrapunto (K. 453a)
Sonata in C major (K. 279/189d)
Giovanni Benedetto Platti (1697-1763)
Adagio movement from Sonata in G minor, Op. 1, No. 4
Haydn
Capriccio - 'Acht Sauschneider müssen sein' (Hob. XVII/1).