Main content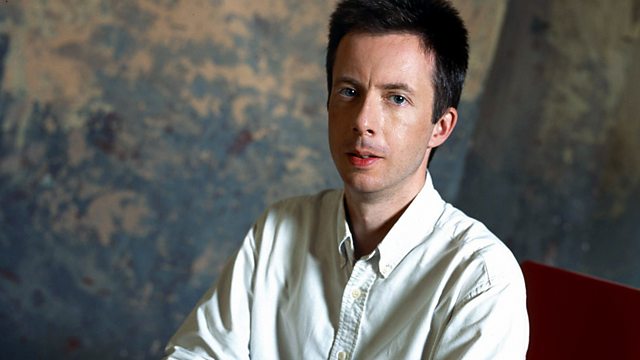 Proms 2014: Mahler's Third Symphony
John Shea's selection includes Mahler's Third Symphony, featuring mezzo-soprano Gerhild Romberger and the Leipzig Gewandhaus Orchestra under conductor Alan Gilbert.
John Shea introduces Mahler's 3rd Symphony performed by the Leipzig Gewandhaus Orchestra, mezzo-soprano Gerhild Romberger and conductor Alan Gilbert.
1:01 AM
Mahler, Gustav [1860-1911]
Symphony no. 3 in D minor
Gerhild Romberger (mezzo-soprano); Leipzig Opera and Gewandhaus Choir (womens voices); Leipzig Gewandhaus Childrens Choir; Leipzig Gewandhaus Orchestra; Alan Gilbert (conductor)
2:40 AM
Handel, Georg Frideric (1685-1759)
Süßer Blumen Ambraflocken (HWV.204) - No.3 from Deutsche Arien
Hélène Plouffe (violin), Louise Pellerin (oboe), Dom André Laberge (organ - 1999 Karl Wilhelm at the abbey church Saint-Benoît-du-Lac)
2:46 AM
Dvorak, Antonin (1841-1904)
V Pirorode (Op.63)
Danish National Radio Choir (Choir), Stefan Parkman (Conductor)
3:01 AM
Beethoven, Ludwig van [1770 -1827]
Sonata for cello and piano (Op.102'2) in D major;
Arto Noras (cello), Yeol Eum Son (piano)
3:22 AM
Converse, Frederick [1871-1940]
Festival of Pan, Op.9
BBC Concert Orchestra, Keith Lockhart (conductor)
3:40 AM
Quantz, Johann Joachim [1697-1773]
Concerto in G minor, for 2 flutes, 2 oboes & bassoon
Alexis Kossenko & Anne Freitag (flutes), Anna Starr & Markus Müller (oboes), Jane Gower (bassoon), Les Ambassadeurs
3:58 AM
Glazunov, Alexander Konstantinovich [1865-1936]
Albumblatt for trumpet and piano in D flat major
Tine Thing Helseth (trumpet), Christian Ihle Hadland (piano)
4:03 AM
Wagner, Richard [1813-1883]
Prelude to Act 1 - from 'Die Meistersinger von Nürnberg'
BBC Symphony Orchestra, Jirí Belohlávek (conductor)
4:13 AM
Wolf, Hugo [1860-1903]
3 Songs (Morgentau; Das Vöglein; Mausfallen-Sprüchlein)
Elisabeth Schwarzkopf (soprano), Felix de Nobel (piano)
4:18 AM
Francaix, Jean [1912-1997]
L'Heure du berger
The Festival Ensemble of the Festival of the Sound; James Campbell (conductor)
4:27 AM
Rameau, Jean-Philippe (1683-1764)
Ces oiseaux from Le Temple de la gloire - opera-ballet (Trajan's aria)
Anders J Dahlin (tenor), Les Ambassadeurs, Alexis Kossenko (director)
4:33 AM
Chabrier, Emmanuel (1841-1894)
España - rhapsody for orchestra
Sydney Symphony Orchestra, Stuart Challender (conductor)
4:39 AM
Lassus, Orlande de [1532-1594]
Magnificat 'Praeter rerum seriem'
King's Singers
4:48 AM
Abel, Carl Friedrich (1723-1787)
Symphony (Op.10 No.2)
La Stagione Frankfurt, Michael Schneider (conductor)
5:01 AM
Palestrina, Giovanni Pierluigi da (c.1525-1594)
Tu es Petrus - motet for 6 voices
Silvia Piccollo & Emmanuela Galli (sopranos), Fabian Schofrin (alto), Marco Beasley (tenor), Daniele Carnovich (bass), Chorus of Swiss Radio, Lugano; Diego Fasolis (conductor)
5:07 AM
Mozart, Wolfgang Amadeus (1756-1791)
Rondo for violin and orchestra in B flat major (K.269)
Benjamin Schmid (violin), Danish Radio Concert Orchestra, Adam Fischer (conductor)
5:14 AM
Rachmaninov, Sergey [1873-1943]
Prelude no.13 in D flat major
Lukas Geniusas (piano)
5:20 AM
Naumann, Johann Gottlieb (1741-1801)
Harpsichord Concerto in B flat major (C.1137)
Gerald Hambitzer (harpsichord), Concerto Köln
5:35 AM
Schubert, Franz (1797-1828), text: Goethe, Johann Wolfgang von (1749-1832)
An Mignon (D.161) - from 3 Songs (Op.19 No.2) (To Mignon)
Christoph Prégardien (tenor), Andreas Staier (fortepiano)
5:38 AM
Albéniz, Isaac (1860-1909) [arranger unknown]
Cuba from Suite espanola No.1 (Op.47 No.8)
Tomaz Rajteric (guitar)
5:44 AM
Schumann, Robert (1810-1856)
Konzertstück for 4 horns and orchestra in F major (Op.86)
Kurt Kellan, John Ramsey, William Robson, Laurie Matiation (horns), Calgary Philharmonic Orchestra, Mario Bernardi (conductor)
6:03 AM
Gounod, Charles (1818-1893) arr. Liszt, Franz (1811-1886)
Valse de l'Opera Faust
Petras Geniušas (piano)
6:13 AM
Haydn, Joseph (1732-1809)
Missa Brevis Sancti Joannis de Deo (Hob XXII:7), 'Kleine Orgelmesse'
Henriette Schellenberg (soprano), Laverne G'Froerer (mezzo-soprano), Keith Boldt (tenor), George Roberts (baritone), Vancouver Chamber Choir, CBC Vancouver Orchestra, Jon Washburn (conductor)
6:30 AM
Smetana, Bedrich (1824 -1884)
String Quartet No.1 in E minor 'From My Life'
Vertavo Quartet.