Main content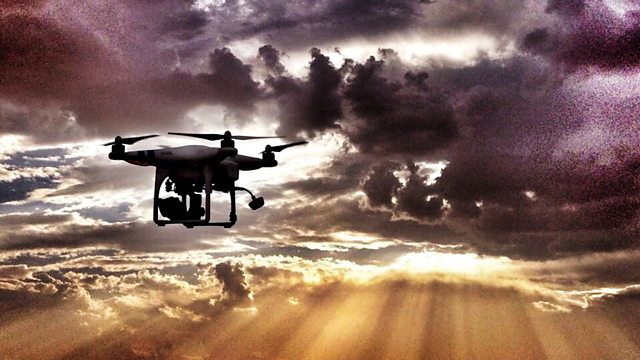 Lynn Hill: Twenty-First Century War Poet
US Air Force veteran and poet Lynn Hill served in the Iraq and Afghan wars, flying drones from a base in Las Vegas. Her poetry opens up the alien soul of 21st century warfare.
In recent years, the US Air Force has been training more drone operators than aircraft pilots. BBC Radio 4 gets inside the mind of poet Lynn Hill, Air Force veteran and former drone operator whose poetry opens up the alien soul of 21st century warfare.
Lynn Hill was an active participant in both Iraq and Afghanistan. She played a pivotal role in operations, but hasn't set foot in either country. She spent much of her military career flying Predator drones, gathering intelligence and firing missiles remotely some 12,000 miles away - from a central station in Las Vegas.
Hill started her military career as an intelligence analyst. But when she transitioned to the Predator Operations Unit, her idea of what the military was started to change.
She became an operator, directly involved in missions, confronted with banks of screens showing live footage of Iraq. During her lunch break she'd nip out for a sandwich, then return to fight in Afghanistan. At the end of the day, she'd get into her car and go home.
Her brilliant poetry talks of the difficult task of separating her real life from her war life. About hate and insanity, violence and nihilism. About dreams and being involved in war via a screen. About seeing yourself in the third person. About some of the very serious problems faced by her 21st century war colleagues - divorce, alcohol, psychiatric illness, crises of identity.
This is another world - a world drowning in radio chatter and computer noises, a hermetically-sealed dome of virtual warfare. The sound of Hill's spare, personal, razor-sharp poetry illustrates life for her and other young women who've played this uniquely modern combat role.
Produced by Andrew Wilkie
A PRA production for BBC Radio 4.
Last on