Main content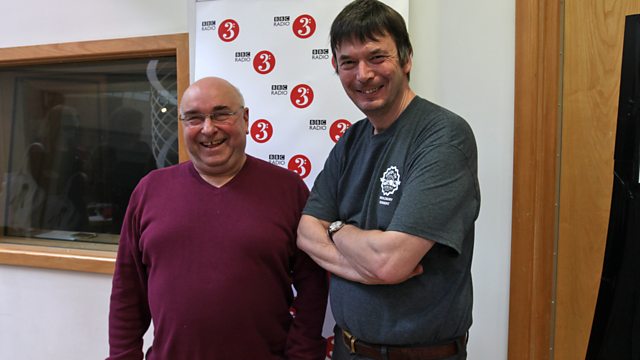 Tuesday - Rob Cowan with Ian Rankin
With Rob Cowan. Including Five Reasons to Love Tangos; Music in Time: Beethoven: String Quartet, Op 18 No 4; Manfred Honeck conducts Strauss's Death and Transfiguration.
9am
A selection of music including '5 reasons to love... tangos'. Rob explores this fiery and sensual dance form, which originated in South America in the late 19th century. Throughout the week Rob shares works that highlight the wit, passion and full-on Latin temperament of the dance, with featured composers including Niels Gade, Albeniz, Stravinsky, and Carlos Gardel, the great tango writer of the 20th century who did so much to popularise the form.
9.30am
Take part in our daily musical challenge: can you work out which two composers are associated with a particular piece?
10am
This week's guest is the crime novelist Ian Rankin. Best known as the creator of the Inspector Rebus series, Ian has written books that have been translated into over twenty languages and are bestsellers around the world. His latest novel in the John Rebus series, 'Even Dogs in the Wild', was released this month. Ian will be talking about his writing career and sharing a selection of his favourite classical music, every day at 10am.
10.30am
Rob places Music in Time as he travels to the late Classical period to hear Beethoven's String Quartet Op. 18 No. 4. He discovers how Beethoven developed the model of the string quartet as created by Haydn.
11am
Rob's Artist of the Week is Manfred Honeck, a maestro with the power to make magic with a musical phrase and summon a colossal range of dynamics, and who, for Rob, is one of the greatest conductors alive today. Throughout the week Rob features Honeck together with the Pittsburgh Symphony Orchestra in acclaimed recordings of music by the great Romantics, Mahler, Bruckner and Richard Strauss, as well as Verdi and Johann Strauss II.
Strauss
Death and Transfiguration, Op.24
Pittsburgh Symphony Orchestra
Manfred Honeck (conductor).
Music Played
5 REASONS TO LOVE...TANGOS

IAN RANKIN'S CHOICE NO.1

IAN RANKIN'S CHOICE NO.2

IAN RANKIN'S CHOICE NO.3

IAN RANKIN'S CHOICE NO.4

MUSIC IN TIME: CLASSICAL

ARTIST OF THE WEEK: MANFRED HONECK
By Association
Answer: Vaughan Williams and Tallis
The music played:
Vaughan Williams
Fantasia on a Theme by Thomas Tallis
BBC Symphony Orchestra
Andrew Davis (conductor)
WARNER