Main content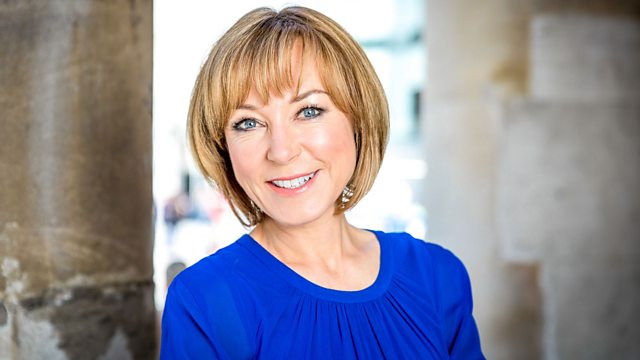 Episode 20
Sian Williams and guests discuss ethical and religious topics. How should Britain react to the attacks in Paris? Is addiction an illness? Plus a performance from The Priests.
How should Britain react to the attacks in Paris?
The so-called Islamic State group has claimed responsibility for the attacks in Paris. In a statement published online, the jihadist group said the attacks were designed to show France it remained a 'top target'. At least 128 people died in gun and bomb attacks in Paris, with around 180 injured.
There were six separate attacks, believed to have been carried out by at least eight perpetrators.
Five of the attacks saw gunmen targeting bars, restaurants and the Bataclan concert venue, plus a bomb attack targeted the Stade de France in the north of the city, where the French national football team were playing Germany with President Francois Hollande watching. He called the attacks an 'act of war' after declaring a nationwide state of emergency, and vowed to wage a "merciless" fight against terrorists.
'We in the UK face the same threat,' says The Prime Minister David Cameron. 'We will redouble our efforts to wipe out this poisonous extremist ideology.' He added. There will be 'strengthened policing at ports' and more police at public events in the coming days. Security is of paramount importance, but what more can be done? Among the panellists Joining Sian Williams this week are: Douglas Murray from the Henry Jackson Society, Usama Hasan from Quilliam Foundation, Yasmin Alibhai-Brown from the Independent and Peter Hitchens of Mail on Sunday. Plus Chris Allen, Lecturer in Social Policy and writer of Islamaphobia.
Is addiction an illness?
Around two million adults are dependent on drugs and alcohol in England - and the number appears to be growing. Home Office statistics reveal around 1 in 12 adults have taken an illicit drug in the last year. But just what is the best way to deal with this problem?
High profile campaigners such as Russell Brand argue that care and compassion need to be at the heart of dealing with addicts, while others such as panellist Peter Hitchens advocate a tougher stance on people who use drugs, arguing that addiction is not an illness, but a crime.
Joining the panel are the actress Denise Welch who has fought a very personal battle with addiction, and the DJ Liz Kershaw.
We also hear from Adam Bradford and his father David. Adam's world was turned upside down when his dad revealed he was due to be sentenced for fraud after racking up huge debts due to a gambling addiction. Adam now campaigns for gambling to be treated in the same way as substance addiction.
Do cultural boycotts work?
This week Boris Johnson had to cancel planned public events in the West Bank because of security fears after he criticised any boycott of Israel. The MP said 'I cannot think of anything more foolish than to say you want to have any kind of sanctions or divestment or boycott against a country that, when all is said and done, is the only democracy in the region that is the only place, in my view, which has an open, pluralistic society. Why boycott Israel?'
In February this year a letter was published by some artists to Boycott Israel, that pledge has now been signed by more than 1,000 artists and performers, including Roger Waters of Pink Floyd and film director Ken Loach. By October a counter petition had been launched criticising the boycott by saying 'cultural boycotts singling out Israel are divisive and discriminatory, and will not further peace'. Among the signatories was author JK Rowling, the Harry Potter novelist, spoke of how 'the sharing of art and literature across borders constitutes an immense power for good in this world'. Is withdrawing art and culture a powerful tool for change? Or is it a futile measure?
Joining this discussion are actor, playwright, director, and Producer Mojisola Adebayo who endorse the cultural boycott, Talent manager and Chairman of ROAR Global Jonathan Shallit, who signed the letter criticising the boycott.
Plus, Faith Through a Lens. One of the world's foremost photo journalists Don McCullin is famous for his war photography. He is the head judge of the Faith Through a Lens photography competition which encourages amateur photographers to capture what faith means to them. He speaks to Asad Ahmad about this year's winning photograph.
And, from local parish priests to pop stardom and soon to be the subject of a Hollywood film. The Priests join us for a very special live performance of You'll Never Walk Alone.
Clips

Credits
| Role | Contributor |
| --- | --- |
| Presenter | Sian Williams |
| Editor | Kuljinder Khaila |
| Producer | Neil Dimmock |
| Assistant Producer | Cathy McMorrow |
| Production Coordinator | Caoimhe Cassidy |
| Panellist | Douglas Murray |
| Panellist | Usama Hasan |
| Panellist | Yasmin Alibhai-Brown |
| Panellist | Peter Hitchens |
| Panellist | Chris Allen |
| Panellist | Denise Welch |
| Panellist | Liz Kershaw |
| Participant | Adam Bradford |
| Participant | David Bradford |
| Panellist | Mojisola Adebayo |
| Panellist | Jonathan Shalit |
| Interviewer | Asad Ahmad |
| Interviewed Guest | Don McCullin |
| Performer | The Priests |