Main content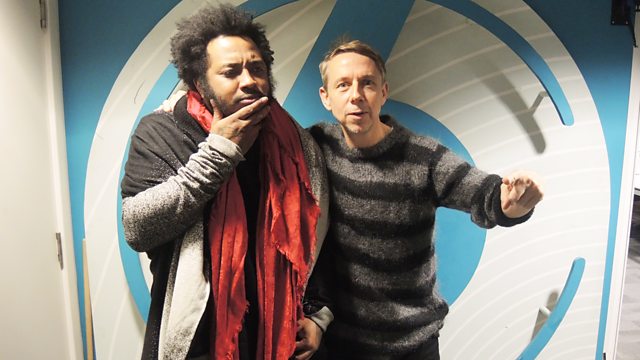 Thundercat in conversation & session tracks from Ibeyi and Floating Points
Gilles has a session from French-Cuban duo Ibeyi, aka sisters Lisa-Kainde and Naomi Diaz, who play two live tracks and talk about the success of their self-titled debut release.
Gilles is back for another Saturday mix up selection and this week has a selection of live music, including session tracks from French/Cuban duo, Ibeyi and Floating Points.
It's a year since the Ibeyi sisters first spoke to Gilles on 6 Music and over the past 12 months Lisa-Kaindé and Naomi Diaz have released their self-titled debut album on XL and toured the world with their stripped back, yet captivating, live show. Daughters of the late Cuban percussionist, Anga Diaz, the pair perform in both English and Yoruba - having learned the songs of their father's Yoruban heritage. In this show, they play three live tracks, talk about the past year and play some music that they are into at the moment.
Gilles also presses play on a track, recorded at Maida Vale, by Floating Points and his 11-piece ensemble. Floating Points, aka Sam Shepherd, is the London-based producer behind the Eglo record label, which has released music from Fatima, Funkineven and Shafiq Husayn. He is known for his more club-focused productions but has recently made a move towards a more orchestral sound, with his much anticipated debut album Elaenia. We play one of the tracks from the session, which was shared with Benji B on Radio 1 - you can hear the other two tracks on his show.