Main content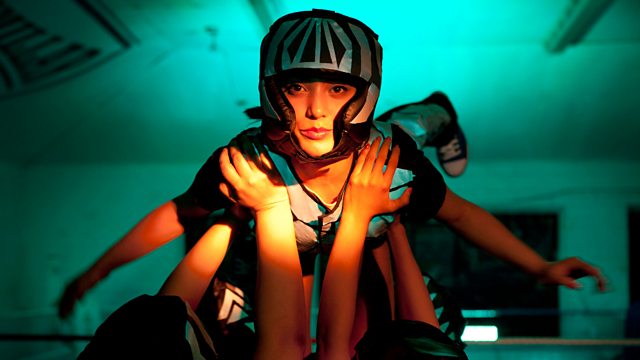 On Stage: Live from Television Centre
Kirsty Wark introduces four theatre shorts featuring comedy, dance and drama from BBC TV Centre. Performances come from Gecko, Richard DeDomenici, Common Wealth and Touretteshero.
The BBC hands over the airwaves for an evening of unpredictable and entertaining live theatre, produced by Battersea Arts Centre in partnership with Arts Council England. Kirsty Wark introduces four 30-minute theatre shorts featuring comedy, dance and drama from some of the UK's most exciting theatre-makers as they bring live performance back to the old BBC TV HQ for the first time since its closure.
Internationally-acclaimed theatre company Gecko perform the visually striking and arresting The Time of Your Life, about one man's struggle against the system.
In The Redux Project, Richard DeDomenici recreates clips from the BBC's back catalogue, from memorable Top of the Pops moments to Blue Peter disasters.
Bradford-based Common Wealth presents No Guts, No Heart, No Glory, based on real-life interviews with Muslim female boxers.
The night finishes with Touretteshero's Broadcast from Biscuit Land, performed by Jess Thom, an artist with Tourette's syndrome, whose unique neurology makes her say 'biscuit' 16,000 times a day. She leads us to a surreal and comic musical finale featuring a choir, a brass band and dancing biscuits.
Celebrate the smell of greasepaint & the roar of the crowd as the BBC goes to the theatre
Credits
| Role | Contributor |
| --- | --- |
| Presenter | Kirsty Wark |
| Producer | Andrew Fettis |
| Executive Producer | David Jubb |
| Executive Producer | Peter Maniura |