Main content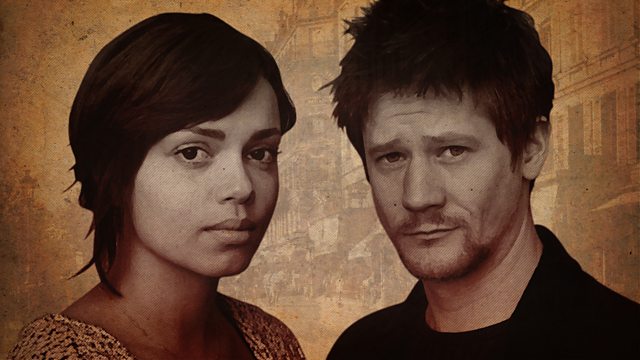 Drama inspired by Emile Zola's Rougon-Macquart novels. Claude is a talented artist determined to paint the truth around him, contrary to popular fashion, and his own 'bad blood'.
Art by Martin Jameson
Glenda Jackson stars as Dide, 104 years old, and the matriarch to a family of wolves.
Dide secretly set aside money to support her great-grandson, Claude Lantier, in his pursuit of becoming a great artist. She's hopeful that the bad blood in the family line won't taint his talent. Claude, as one of the pioneers of impressionist art, is determined to paint the truth around him, contrary to popular fashion. At the same time he's desperate to be accepted by the national salon, but when this happens, it's devastating. Continues in Masterpiece.
Dide ...... Glenda Jackson
Claude ..... Bryan Dick
Christine ..... Georgina Campbell
Pierre ..... Richard Hand
Fagerolles ..... Stephen Fletcher
Bongrand ..... David Fleeshman
Produced and directed by Pauline Harris
Further Info:
Georgina Campbell won a BAFTA for Leading Actress for her role in Murdered by My Boyfriend for BBC 3.
Art and the next episode, Masterpiece, are a re-versioning of Emile Zola's His Masterpiece, and a fictional account of Zola's friendship with several artists of the period, including Manet, Monet and Cézanne. The novel is an accurate and vivid portrayal of the Parisian art world in the mid 19th century. Pierre, in the story, is widely acknowledged to be Zola himself.
First season of 24 hours of dramas inspired by the works of literature's greatest whistleblower - Emile Zola.
Credits
| Role | Contributor |
| --- | --- |
| Dide | Glenda Jackson |
| Claude | Bryan Dick |
| Christine | Georgina Campbell |
| Pierre | Richard Hand |
| Fagerolles | Stephen Fletcher |
| Bongrand | David Fleeshman |
| Director | Pauline Harris |
| Producer | Pauline Harris |
| Author | Emile Zola |
| Adaptor | Martin Jameson |