Main content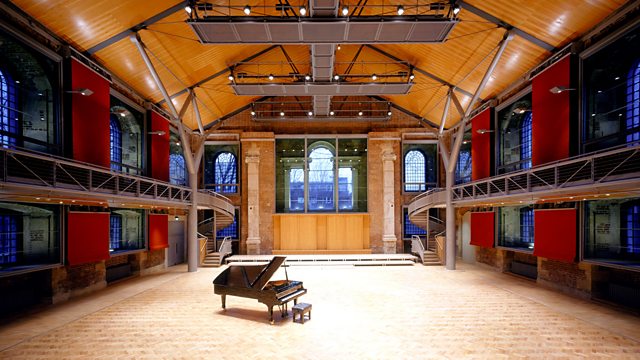 Viol consort Fretwork performs at LSO St Luke's in London. Gibbons: Pavan and Galliard; Fantasies Nos 1 and 2; Go from my window. Plus music by Lawes, Hume and Purcell.
London Resounding. In the third of four concerts at LSO St Lukes featuring music from some of the influential composers who lived and worked in London in the 17th and 18th centuries, viol consort Fretwork perform works by Hume, Lawes, Gibbons and Purcell.
Presented by Katie Derham
Gibbons: Pavan and Galliard in 6 parts
W Lawes: Consort Set in F for 6 viols
Hume: Life and Death
Gibbons: Fantasies in 6 parts Nos 1 and 2
Purcell: Fantasies in 4 parts Nos 7 and 11; In nomine in 6 parts
Gibbons: Go from My Window
Fretwork.