Main content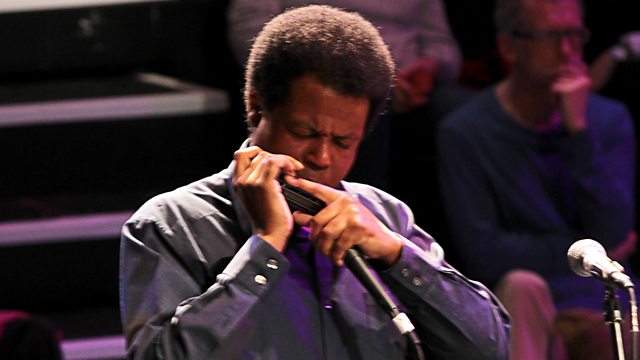 Adventures in Sound
Highlights from Adventures in Sound, an improvisation event from the 2015 EFG London Jazz Festival. With piano trio RGG, saxophonist Julie Kjaer, Philip Achille and Dinosaur.
Highlights from Adventures In Sound, an afternoon of cutting-edge improvisation at the EFG London Jazz Festival, curated by Jazz on 3.
This year's event features short sets from Polish piano trio RGG, Danish saxophonist Julie Kjaer, virtuoso harmonica-player Philip Achille, and Dinosaur, a young London-based quartet led by trumpeter and BBC Radio 3 New Generation Artist Laura Jurd. The bands are also scrambled into one-off groups who have never played together before, and these improvisations also feature British improv veterans John Edwards and Steve Noble, and American drummer Gerry Hemingway among others.