Main content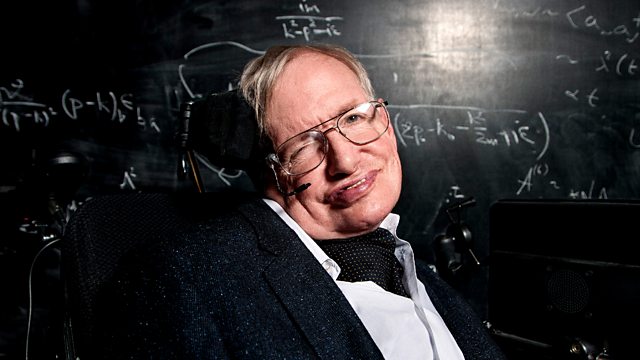 Do black holes have no hair?
Professor Stephen Hawking delivers the first of his BBC Reith Lectures on the nature of black holes. Sue Lawley hosts.
Professor Stephen Hawking delivers the first of his two BBC Reith Lectures on black holes.
These collapsed stars challenge the very nature of space and time, as they contain a singularity - a phenomenon where the normal rules of the universe break down. They have held an enduring fascination for Professor Hawking throughout his life. Rather than see them as a scary, destructive and dark he says if properly understood, they could unlock the deepest secrets of the cosmos.
Professor Hawking describes the history of scientific thinking about black holes, and explains how they have posed tough challenges to conventional understanding of the laws which govern the universe.
The programmes are recorded in front of an audience of Radio 4 listeners and some of the country's leading scientists at the Royal Institution of Great Britain in London.
Sue Lawley introduces the evening and chairs a question-and-answer session with Professor Hawking. Radio 4 listeners submitted questions in their hundreds, of which a selection were invited to attend the event to put their questions in person to Professor Hawking.
Producer: Jim Frank.
Last on
More episodes
Previous
You are at the first episode
Watch Stephen Hawking's first Reith lecture illustrated in chalk on a blackboard.

Stephen Hawking's Reith Lecture on black holes explained in a 2 minute Aardman animation.

Take a short animated journey into the mind of the world's most famous physicist.

Jim Al-Khalili invites you to brush up on your scientific icebreakers.
Clips

Broadcasts

Featured in...
Programmes and videos about the world's most famous scientist and his work.

Hear Reith Lectures from the world of science and astronomy inc. Robert Oppenheimer
Nine Things You Should Know About AI