Main content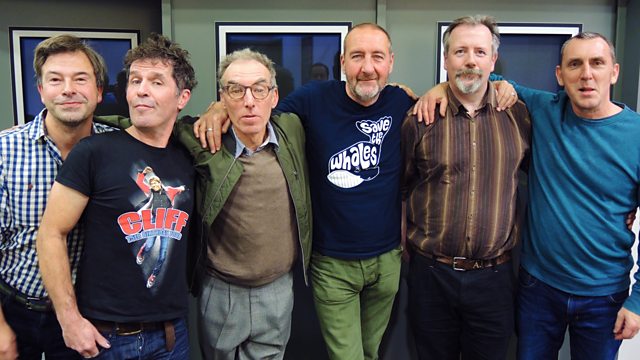 Vic Godard and Wreckless Eric
Marc Riley has sessions from Vic Godard & Subway Sect and Wreckless Eric, plus Rob Hughes drops in with his Parallel Universe.
It's Legends Night on 6 Music with not only Vic Godard & Subway Sect in session but Wreckless Eric as well.
Yes you wait all year for a punk/new wave/whatever legend and then two turn up on the same night.
Both Vic and Eric are both in the area as part of their respectives UK tour so we thought why not!
Marc will be handling the introductions as despite the fact that they've both been delighting audiences since the mid-seventies before tonight their paths have never crossed.
And talking of legends Rob Hughes will also be along to drag Marc into the Parallel Universe.