Main content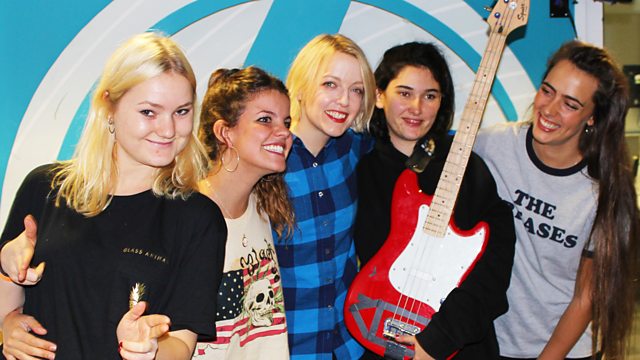 With Hinds live in session
Lauren has a live session from Madrid garage pop four-piece Hinds.
Lauren welcomes Madrid garage-pop four piece, Hinds, to the studio for live music.
Since bursting into the blogosphere with two scrappy demos last year (released under their old moniker, Deers), Hinds have rapidly built a reputation as purveyors of the most gloriously ramshackle pop tunes around. With just a handful of singles, they've won the admiration of just about everyone in the biz, from Pitchfork to our own Iggy Pop. Their debut record, Leave Me Alone, comes out in January, but we're happy to say the madrileñas join us with a taste of their by-now notoriously fun live show today.