Main content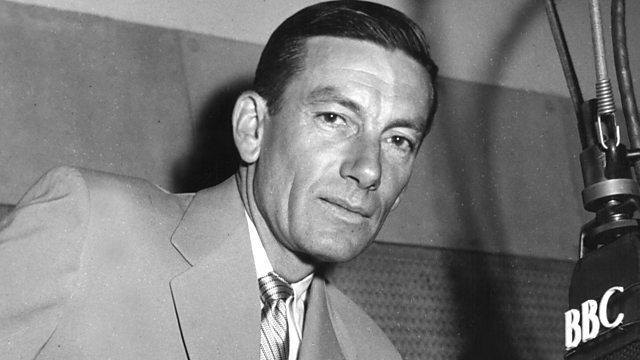 Donald Macleod describes how although life seemed perfect for Carmichael and his wife, Ruth, all was not well within their marriage.
Donald Macleod explores the life and music of one of America's most beloved songwriters.
America's brightest musical stars have queued up to record Carmichael's songs ever since he produced his first hit, 'Star Dust' in 1927. Many of his most celebrated numbers such as 'Heart and Soul' and 'Georgia on my Mind' have become standards. A self-taught musician, Hoagy's instinct for a winning tune was always coupled with a sophisticated approach to words and music alongside the swinging influence of his jazz origins. Donald Macleod follows Carmichael's story, from his humble origins as the son of an itinerant electrician in Indiana to the bright lights and glamour of Hollywood.
Life seemed just about perfect for Hoagy and his wife Ruth, as the composer churned out hit after hit and they moved easily among the social circles of Hollywood's elite. All was not as it appeared and the movie community were aghast when Hoagy had an affair, throwing his failing marriage into the spotlight.
My Christmas Song For You
The Mills Brothers
Ole Buttermilk Sky
Hoagy Carmichael, singer
Lou Bring, conductor
Rogue River Valley
Hoagy Carmichael, vocal and piano
Who Killed 'Er
Hoagy Carmichael, singer
Lazy River
Bing Crosby, singer
Louis Armstrong, voice and trumpet
Billy May, conductor
Bubble-Loo, Bubble-Loo
Peggy Lee, singer
Dave Barbour, conductor
Ivy
Jo Stafford, singer
Paul Weston & His Orchestra
Put Yourself In My Place, Baby
Hoagy Carmichael, singer
The Rhythmaires
Billy May, conductor
When Love Goes Wrong
Margaret Whiting, singer
Jimmy Wakely, singer
Buddy Cole, conductor
In the Cool Cool Cool of The Evening
Bing Crosby, singer
Jane Wyman, singer
My Resistance Is Low
Hoagy Carmichael, singer
Gordon Jenkins & His Orchestra & Chorus
A Woman Likes To Be Told
Evelyn Knight, singer
I Guess It Was You All The Time
Matt Monro, singer
Ain't There Anyone Here For Love
Jane Russell, singer
Love Will Soon Be Here
Hoagy Carmichael, singer
Dave Cavanaugh, conductor
Casanova Cricket
Hoagy Carmichael, singer
Billy May, director
Winter Moon
Hoagy Carmichael, singer
Don Fagerquist, trumpet
Art Pepper, alto saxophone
Jimmy Rowles, piano and celeste
Al Hendrickson, guitar
Joe Mondragon, bass
Nick Fatool, drums.