Main content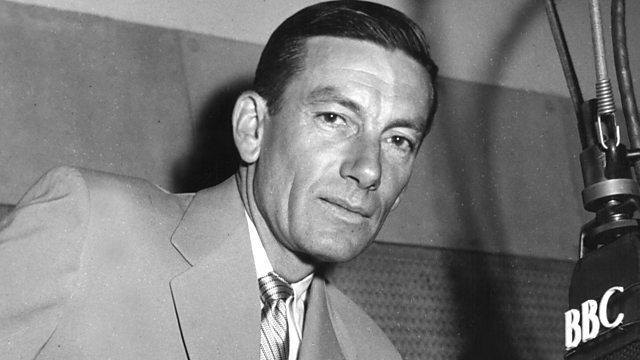 Donald Macleod focuses on a whirlwind romance followed by the fulfilment of a childhood dream when Carmichael finally broke into the film industry.
Donald Macleod explores the life and music of one of America's most beloved songwriters.
America's brightest musical stars have queued up to record Carmichael's songs, ever since he produced his first hit, 'Star Dust' in 1927. Many of his most celebrated numbers such as 'Heart and Soul' and 'Georgia on my Mind' have become standards. A self-taught musician, Hoagy's instinct for a winning tune was always coupled with a sophisticated approach to words and music alongside the swinging influence of his jazz origins. Donald Macleod follows Carmichael's story, from his humble origins as the son of an itinerant electrician in Indiana to the bright lights and glamour of Hollywood.
Today, as Hoagy reaches his thirties we find him making advances in both his professional and personal lives. A whirlwind romance is followed by the fulfilment of a childhood dream when he finally breaks into the movie business.
Charlie Two-Step
The Boswell Sisters
Moonburn
Bing Crosby, singer
Ballad in Blue
Benny Goodman & His Orchestra
Sing Me A Swing Song
Helen Ward, vocal
Benny Goodman & His Orchestra
Lyin' To Myself
Louis Armstrong & His Orchestra
Jubilee
Nat Gonella & His Georgians
Two Sleepy People
Shirley Ross, singer
Bob Hope, singer
Heart and Soul
Mel Torme Trio
Small Fry
Matt Monro, singer
Jonnie Spence, conductor
That's Right I'm Wrong
Meredith Blake, singer
Jack Teagarden & His Orchestra
I Get Along Without You Very Well
Evelyn Knight, singer
The Rumba Jumps
Mel Torme, singer
Skylark
Mel Torme, singer
We're The Couple In The Castle
Ray Eberle, singer
Glenn Miller & His Orchestra
Baltimore Oriole
Francis Langford, singer
Hoagy Carmichael, whistle
The Victor Young Orchestra
The Lamplighters Serenade
Frank Sinatra, singer
Axek Stordahl, conductor
Doctor, Lawyer, Indian Chief
Betty Hutton, singer
Paul Weston, conductor.