Main content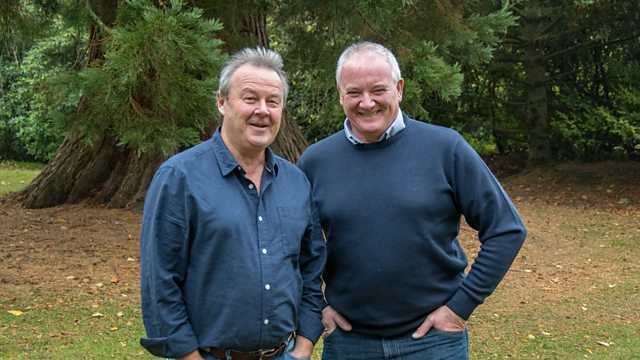 14/11/2015
Mark Stephen and Euan McIlwraith climb Ben Wyvis with former RAF Mountain Rescue team member David 'Heavy' Whalley MBE.
In the first half hour of this week's show Euan and Mark climb Ben Wyvis with mountain legend, David 'Heavy' Whalley MBE. Heavy was a member of the RAF Mountain Rescue team for 36 years and was involved in over 1000 incidents in the course of his career which included being senior team leader at the Lockerbie disaster. Heavy gives very honest and moving accounts of his work in the hills.
After the news we're on Deeside bringing you stories from across the Scottish countryside...
NFU Scotland's Director of Policy, Jonathan Hall, explains that farmers are worrying about delayed CAP payments.
Euan is in the hills above Strathdon taking part in a James Hutton Institute mountain hare survey.
Claire is in Birnam seeing wooden skis newly produced by a young Scottish designer.
Mark visits one of the main spawning fords on the River Dee to find out about the life cycle of the salmon. He also meets a wildlife film cameraman who captures these remarkable creatures on his underwater kit.
We hear how record numbers of short-eared owls have been found in north east Scotland this year, and we track down a British Trust for Ornithology explanation for these sightings.
And Mark takes an outdoor dip with 'Out for the Weekend' presenter, Fiona Stalker, who's a relative newcomer to the world of wild swimming.
Last on

Euan and Mark with David 'Heavy' Whalley MBE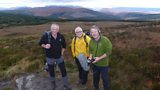 Euan and Mark climb Ben Wyvis with mountain legend, David 'Heavy' Whalley MBE
Broadcast