Main content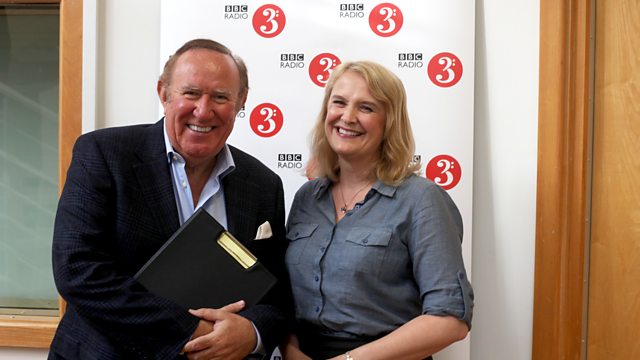 Wednesday - Sarah Walker with Andrew Neil
With Sarah Walker. Including Five Reasons to Love the music of St Mark's, Venice; Handel: Keyboard Suite No 7; pianist Murray Perahia, featured in Beethoven's Piano Concerto No 3.
9am
A selection of music including '5 Reasons to Love... the music of St Mark's Venice'. The iconic domes and multiple choir lofts of the opulent St Mark's Basilica in Venice led to the birth of the Venetian polychoral style, as composers experimented with the sound delays and unique effects of the building by positioning choirs around the cathedral. Throughout the week Sarah investigates how composers including Giovanni Gabrieli, Monteverdi and Merulo exploited the acoustics and architectural peculiarities of St Marks to create sixteenth-century surround-sound for their virtuosic vocal and instrumental compositions.
9.30am
Take part in our daily challenge: listen to the clues and identify the mystery music-related place.
10am
This week's guest is Andrew Neil. A veteran broadcaster and one of Britain's best-known political journalists, Andrew presents the BBC's live political shows Daily Politics, Sunday Politics and This Week. Andrew will be talking about his career as a newspaper editor and journalist, and sharing a selection of his favourite classical music, every day at 10am.
10.30am
Sarah places Music in Time as she charts the development of the Baroque dance suite with Handel's Keyboard Suite No. 7 in G minor, HWV 432.
11am
Murray Perahia's big break came in 1972, when he became the first North American to win first prize at the Leeds Piano Competition. Since then he has put a remarkably wide range of repertoire on disc in a recording career that has lasted more than four decades, and is still going strong. Sarah features Perahia in one of the greatest versions of Schubert's Fantasie in F minor, where he's joined by Radu Lupu. There's also a critically acclaimed account of Brahms's Handel Variations, and two popular piano concertos: Beethoven's third and Chopin's first. Plus there's a rare opportunity to hear conductor Georg Solti at the piano when he joins Perahia in Bartok's Sonata for Two Pianos and Percussion.
Beethoven
Piano Concerto No. 3 in C minor
Murray Perahia (piano)
Royal Concertgebouw Orchestra
Bernard Haitink (conductor).
Music Played
ARTIST OF THE WEEK: MURRAY PERAHIA

5 REASONS TO LOVE...THE MUSIC OF ST MARK'S VENICE

ANDREW NEIL'S CHOICE NO.1

ANDREW NEIL'S CHOICE NO.2

MUSIC IN TIME: BAROQUE

ARTIST OF THE WEEK: MURRAY PERAHIA
Enter the Essential Classics Proms Competition 2019!