Main content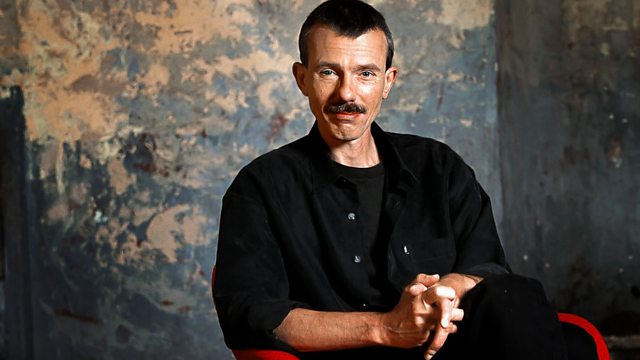 Ravel's L'heure espagnole
Jonathan Swain presents a Norwegian performance of Ravel's one-act opera L'heure espagnole.
Jonathan Swain presents a Norwegian performance of Ravel's one-act opera L'heure espagnole.
12:31 AM
Ravel, Maurice (1875-1937)
L'Heure Espagnole
Torquemada ..... Goran Eliasson (tenor),
Concepcion ..... Marianne Eklof (mezzo),
Ramiro ..... Trong Halstein Moe (baritone),
Gonzalve ..... Carl Unander-Scharin (tenor),
Don Inigo Gomez ..... Lars Avidson (bass),
Stavanger Symphony Orchestra, Alexander Dimitriev (conductor)
1:23 AM
Mussorgsky, Modest Petrovich (1839-1881), orch. Ravel, Maurice (1875-1937)
Pictures at an Exhibition (orig for piano)
BBC Philharmonic, Yan Pascal Tortelier (conductor)
1:56 AM
Gershwin, George [1898-1937]
Piano Concerto in F major
Teodor Moussev (piano); Bulgarian National Radio Symphony Orchestra; Alexander Vladigerov (conductor)
2:31 AM
Ruppe, Christian Friedrich (1753-1826)
Duetto in F major
Wyneke Jordans and Leo van Doeselaar (piano duet on a Tomkinson Fortepiano of 1815)
2:41 AM
Schubert, Franz (1797-1828)
Quintet for 2 Violins, Viola and 2 Cellos in C major (D.956)
Artemis Quartet
3:32 AM
Kuula, Toivo (1883-1918)
Häämarssi (Wedding March) - from Pieces vers. for piano (Op.3b No.2)
Eero Heinonen (piano)
3:37 AM
Bersa, Blagoje (1873-1934)
Capriccio-Scherzo (Op.25c)
Croatian Radio Symphony Orchestra, Mladen Tarbuk (conductor)
3:46 AM
Morton, Robert (about 1430-about 1475)
Le souvenir de vous (rondo for 3 voices)
Ferrara Ensemble: Kathleen Dineen, Annemieke Cantor, Eric Mentzel (voices), Crawford Young (director)
3:50 AM
Trad. Hungarian
18th Century Dances
Csaba Nagy (solo recorder), Camerata Hungarica, László Czidra (conductor)
3:56 AM
Kodály, Zoltán (1882-1967)
Fáj a szivem - no.4 of Four Songs for Voice and Piano (1907-1917)
Ilona Tokody (soprano), Imre Rohmann (piano)
4:02 AM
Buffardin, Pierre-Gabriel (c.1690-1768)
Flute Concerto in E minor
Ernst-Burghard Hilse (flute), Akademie für Alte Musik Berlin, Stephan Mai (director)
4:14 AM
Bull, John (c.1562-1628)
Why ask you? for keyboard
Colin Tilney (harpsichord)
4:20 AM
Goldmark, Karoly [1830-1915]
Ein Wintermarchen (Overture)
Hungarian Radio Orchestra, Ervin Lukács (conductor)
4:31 AM
Maldere, Pieter van (1729-1768)
Sinfonia in F major a 4
The Academy of Ancient Music, Filip Bral (conductor)
4:44 AM
Chopin, Fryderyk [1810-1849]
Nocturne in B major (Op.32 No.1)
Ronald Brautigam (piano)
4:49 AM
Bingen, Hildegard von (1098-1179)
Ave Generosa
Orpheus Women's Choir (Netherlands), Albert Wissink (director)
4:55 AM
Wilbye, John (1574-1638)
Draw on, sweet night for violin & viols
Ensemble Daedalus, Roberto Festa (conductor)
4:59 AM
Moyzes, Alexander (1906-1984)
Concerto for piano and Orchestra
Ida Cernecká (piano), Slovak Radio Symphony Orchestra Bratislava, Marián Vach (conductor)
5:14 AM
Lorenzo, Leonardo de (C.20th)
Capriccio brillante for 3 flutes (Op.31)
Vladislav Brunner, Juraj Brunner, Milan Brunner (flutes)
5:24 AM
Festa, Costanzo [1528-1601]
Magnificat octavi toni
BBC Singers, Stephen Cleobury (conductor)
5:41 AM
Vranický, Anton (1756-1808)
Concerto for Cello and Orchestra in D minor
Michal Kanka (cello), Prague Chamber Orchestra, Jirí Pospíchal (concert master)
6:07 AM
Beethoven, Ludwig van (1770-1827)
Piano Trio No.4 in B flat major, 'Gassenhauer-Trio' (Op.11)
Arcadia Trio: Rainer Gepp (piano), Gorian Kosuta (violin), Milos Mlejnik (cello).