Main content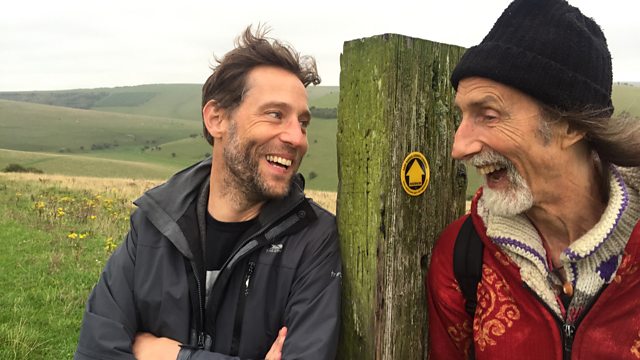 White Rabbits in Sussex
Musician David Bramwell tells the unlikely story of how a 1969 amateur dramatic production of Alice Through the Looking Glass became a celebrated psychedelic record.
In a melting magical funnel of musical love (and the odd bit of reverb), musician David Bramwell investigates the unlikely story of how, in 1969, an amateur dramatic production of "Alice Through the Looking Glass", starring a young Martha Kearney, became one of the most sought-after psychedelic records in the world.
Sony Award-winning musician David Bramwell heads out over the Downs to Ditchling, Sussex, where Peter Howell and John Ferdinando first met as teenagers - creating the soundtrack for the Ditchling Players' performance of "Alice", using not only musical instruments, but also kitchen appliances and field recordings, utilising the possibilities of the latest domestic recording gadget - a reel-to-reel tape machine.
Bramwell travels across the Downs to meet folk chanteuse Shirley Collins and her tales of ghostly morris bells; dives beneath the waters of the Ouse with musician Isobel Anderson; is serenaded on the chalky hillsides by God of Hellfire, Arthur Brown; encounters a modern day Puck of Pook's Hill - poet Sam Walker; and finds out about the Ditchling Players from Ian Clayton, member since 1948, and his son Matthew; before enticing Martha Kearney, the young Alice, to recall the production's eccentric Englishness.
For the confused, he grapples with the term 'pastoral psych folk' with former Oz and NME journalist John May, and rare groove aficionado Richard Norris, who moved to Sussex under the influence of this strange piece of musical history.
And what became of those two young musicians? One is now a local surveyor - though he still plays in a band - whilst the other went on to re-master the Dr Who theme tune as a member of the Radiophonic Workshop.
With music from the original album, and composer David Bramwell, 'White Rabbits in Sussex' is a psychedelic journey of its own, blending experimental studio techniques with music and narrative as we traverse the waterways and bottoms, the beacons and duck ponds of Sussex, in search of the muse.
Producer: Sara Jane Hall.