Main content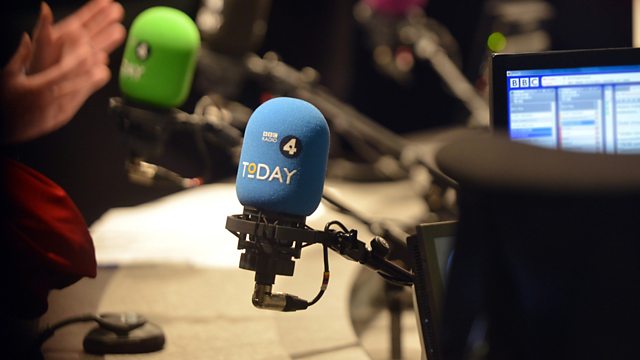 14/11/2015
Morning news and current affairs. Including Sports Desk, Weather and Thought for the Day.
Last on
Saturday 14th November
0710
A state of emergency was declared by the Prime Minister of France, Francois Hollande last night following the attacks in Paris.
Eyewitnesses describe the attack being heard from the stadium at the time Germany was playing France and at the Bataclan concert venue.
0715
Eliya El-Haddad, an eyewitness, was caught up in the evacuation of the Stade de France when the attacks happened.
Nabila Ramdani is a French journalist working in London who will be with us through the programme. 
0728
One of the many questions being asked this morning is: why France? It's less than a year ago that twelve people were murdered in attacks that began at the offices of the satirical magazine Charlie Hebdo.  And now this... the worst attack in Europe since 2004 where 191 people were killed in Madrid. 
Peter Neumann is Director of the International Centre for the Study of Radicalisation and King's College London.
Mark Rowley is The Metropolitan Police Service's Assistant Commissioner.
0733
A state of emergency was declared in Paris by President Hollande last night. He also said the country's borders were being closed but officials said later they were just re-imposing border checks that had been removed after Europe created its free-travel zone in the 1980s.
Chris Morris is the BBC's Europe Correspondent.
Christophe Premat is French socialist MP for northern Europe.
0750
Further analysis on Paris attacks (See 0728).
Claude Moniquet is former French intelligence official, now with the European Strategic Intelligence and Security Centre.
0810
Further analysis on Paris attacks (See 0728).
0820
Edith Cresson is the former Prime Minister of France.
0840
Frank Gardner is the BBC's Security Correspondent.
Dr Asiem El Difraoui is a jihadi expert working with French government on counter terrorism strategies.
(All timings subject to change)
Broadcast