Main content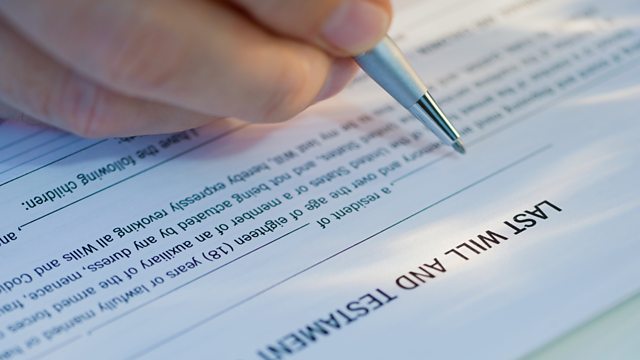 Lasting power of attorney, Low-cost campervan holidays
Winifred Robinson asks why so few people have legally nominated someone they trust to make decisions on their behalf if they become incapacitated.
Very few people have made legal arrangements to nominate someone to make decisions on their behalf if they become incapacitated and no longer able to make decisions for themselves. Research published this week by YouGov suggests that only seven in every hundred people have made these arrangements, granting what is called a lasting power of attorney, to someone they trust to act in their best interests should the need arise. We hear from Justine Clowes, Chair of SFE (Solicitors for the Elderly), the national organisation representing legal professionals specialising in helping people of all ages plan for later in life. The government publishes guidance and forms which can be downloaded here: https://www.gov.uk/government/publications/make-a-lasting-power-of-attorney.
There are now more than half a million caravans and a quarter of million campervans in the UK, and over the last three years the number of new motor homes registered with the DVLA has steadily increased. We report on a new trend among campers for cut-price camping off the beaten track. They steer clear of traditional campsites and instead camp in pub car parks, on farms, or European style camping areas set up by local councils.
It's National Novel Writing Month, when people are encouraged to try to write a novel in a month. We debate the virtues of creative writing at speed.
Producer: Jonathan Hallewell
Presenter: Winifred Robinson.
Chapters
Power of Attorney

Very few of us have nominated someone to make decisions for us if we become incapacitated

Duration: 07:34

Low-cost campervan holidays

Campervanning without campsites.

Duration: 06:16

Social care and the NHS

A senior NHS manager tells us how gaps in social care affect the work of the NHS.

Duration: 06:19

Novel Writing

National Novel Writing Month aims to encourage people to write a novel, in just a month.

Duration: 07:51

Arriva Trains Wales

Arriva Train services are expected to be cancelled tomorrow and Friday due to strikes

Duration: 03:26

Dyson

Dyson is challenging how the energy efficiency of vacuum cleaners is being measured.

Duration: 05:00