Main content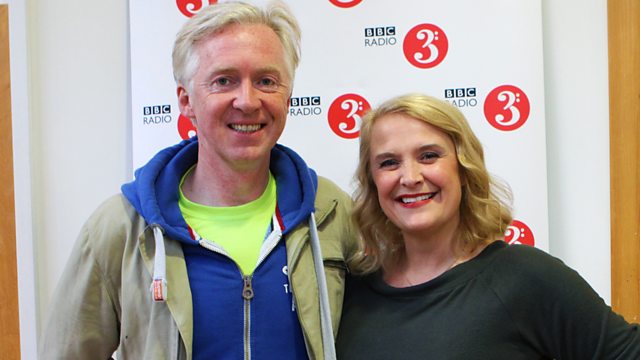 Monday - Sarah Walker with Philip Treacy
With Rob Cowan. Five Reasons to Love Spanish Guitar Music; Building a Library: Handel: Music for the Royal Fireworks; Artist of the Week: Georg Solti conducts Wagner's Die Walkure.
9am
A selection of music including '5 reasons to love... Spanish guitar music'. Throughout the week Sarah showcases the vitality, virtuosity and earthy passion of Spanish guitar music in works by composers including Rodrigo, Albéniz and Granados.
9.30am
Take part in today's challenge: listen to the clues and identify the mystery music-related place.
10am
Sarah's guest this week is the world-famous milliner Philip Treacy. Philip is the designer of choice for celebrities, fashion houses and royalty, and his clients range from Lady Gaga to the Duchess of Cambridge. The first milliner to have his own show during Paris couture week, Philip has collaborated with top designers including Alexander McQueen, Karl Lagerfeld and Valentino. Every day at 10am Philip shares a selection of his favourite classical music by composers ranging from Mozart to Sondheim, and tells some of the stories behind his creations, including a visit to Elizabeth Taylor's hotel room, designing a hat for Danielle de Niese's trip to Ascot and working on the Harry Potter films.
10.30am
Sarah features the Building a Library recommendation from last Saturday's CD Review.
Handel
Music for the Royal Fireworks
11am
Sarah's Artist of the Week is the conductor Georg Solti. A maestro with a remarkably broad repertoire, Solti had his early career in Hungary interrupted when he was forced to flee the Nazis in 1938. Known for his passionate, even aggressive rehearsal style, Solti went on to have a dazzling life on the classical stage, earned a starry reputation in the opera house and left behind a wealth of recordings, including an iconic interpretation of Wagner's Ring Cycle.
Wagner
Die Walküre - Wotan's Farewell
Vienna Philharmonic Orchestra
Sir Georg Solti (conductor).
Music Played
ARTIST OF THE WEEK: GEORG SOLTI

5 REASONS TO LOVE...SPANISH GUITAR MUSIC

PHILIP TREACY'S CHOICE NO.1

PHILIP TREACY'S CHOICE NO.2

THE BUILDING A LIBRARY RECOMMENDATION FROM LAST SATURDAY'S CD REVIEW

ARTIST OF THE WEEK: GEORG SOLTI

ARTIST OF THE WEEK: GEORG SOLTI
Mystery Place
Answer: the Bolshoi Theatre