Main content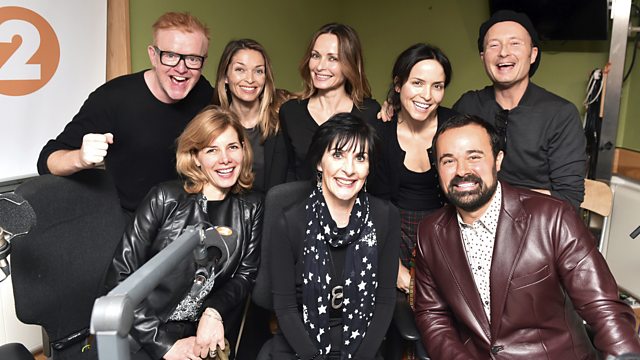 Enya, Darcey Bussell, Evgeny Lebedev and the Corrs
Chris is joined by singer Enya and Strictly's Darcey Bussell and newspaper owner Evgeny Lebedev, and the Corrs perform live in the studio.
Ethereal Irish singer Enya tells us about her first new album in seven years 'Dark Sky Island'. Newspaper giant, Evegeny Lebedev gives us the lowdown on this year's Evening Standard Theatre Awards. The dazzling Darcey Bussell spills the beans on Strictly Come Dancing's Saturday night Blackpool extravaganza. And superstar siblings The Corrs provide the fun Friday soundtrack, playing songs from their forthcoming album 'White Light'.
Pause For Thought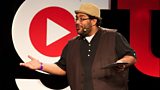 Abdul-Rehman Malik, journalist and broadcaster
Chris, I have come to the conclusion that I was born with an unusually bad case of wanderlust.
I come from a family that always found out it hard to sit still. As a young man, my grandfather caught a boat across the Indian Ocean to work on the then recently discovered oilfields of Arabia. As the British Raj broke apart, my grandmother guided her family to safety in newly created Pakistan. My father's own journey led him from Lahore to London to Toronto.    
Growing up, I used to leaf through travel magazines, dreaming of undertaking dangerous journeys to mysterious lands. I would look up tour companies in the Yellow Pages and ask them to send me brochures for their most exotic expeditions. In my high school library, I would pour over maps and guidebooks and plan month long excursions to places like Patagonia and Samarkand.
I have to thank you, Enya, for providing the soundtrack for those imagined voyages.  Your music – ethereal and magical – carried me away down my own Orinoco flows and flights of fancy. When I finally started making some of those trips, the music of course went with me.
"God is gentle," said the Prophet Muhammad, "and God loves gentleness. God gives for gentleness what He does not give for violence. Indeed, God gives for it as He does for nothing else."
Journeys can be testing, but they also teach us that the tightest corners can often be navigated by gentleness and love.
This week I was glad not to be travelling – but to be at home. As we watched violence and terror unfold, not far from us, I was blessed to be near the ones I love most. The perpetrators of violence do not act in the name of any God I worship. They do not adhere to any faith I hold dear.
The world feels like it's in a tight corner. I feel overwhelmed by the complexity of the challenges we face. But when I hold my son close and imagine the kind of world I want him to grow up in, I realise that this is no time for silence or fear.
It reminds of another Enya lyric: "Since love is lord of heaven and earth/How can I keep from singing?"
Right now, it's a song I think we could all do with.