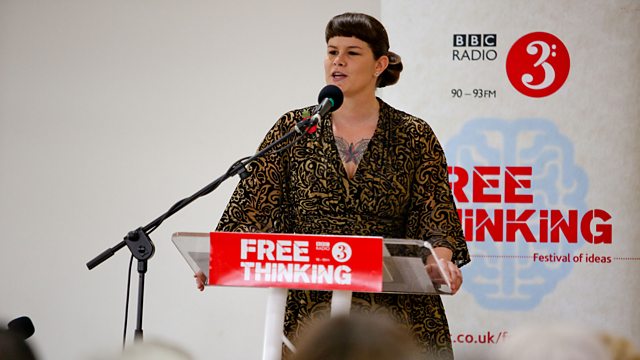 New Generation Thinkers: Women on Their Own - Widows in Britain, Now and Then
'Widows are exceptions to every rule', Charles Dickens tells us in his first novel, The Pickwick Papers, published in 1837. Eighty years later, in 1917, a tune called 'Widows are Wonderful' rings through the theatres and homes of a war-stricken Britain. 'Widow! That great, vacant estate!' writes poet Sylvia Plath after the Second World War as the country grieves in silence.
Nadine Muller of Liverpool John Moores University uncovers the hidden history of widows in Britain from the 19th century to the present day and explores what has made them so tragically melancholic, exceptional, and wonderful in British culture.
The New Generation Thinkers are the winners of an annual scheme run by the BBC and the Arts and Humanities Research Council to find academics at the start of their careers who can turn their research into fascinating broadcasts.
The Essay was recorded in front of an audience at the Free Thinking Festival at Sage Gateshead. If you want to hear Nadine discussing her research you can download the Essay and conversation as an Arts and Ideas podcast.
Producer: Jacqueline Smith.
Last on
Featured in...
Programmes and clips from the Radio 3 Free Thinking Festival of ideas, 6-8 November, 2015
CLICK to LISTEN & SEE all programmes from the Free Thinking Festival 2018: The One and the Many