Main content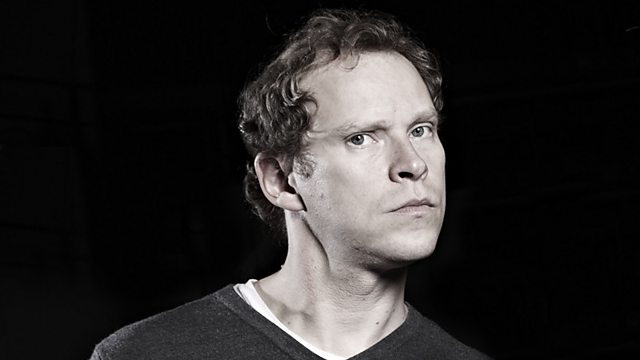 The King's Men
New sitcom by Terry Mynott and Arthur Mathews. Policemen Ernest Ridley and Arthur Smyth uncover what they think is a German plot to invade the Isle of Sheppey.
After discovering what they believed to be a German plot to invade The Isle of Sheppey (their main piece of evidence ultimately turned out to be a child's treasure map), policemen Ernest Ridley and Arthur Smyth - played by Robert Webb (Peep Show, That Mitchell and Webb Look) and Terry Mynott (Toast Of London, The Mimic) - are asked to join the new Secret Service in London: an organisation dedicated to uncovering foreign spies and plots in the uncertain and paranoid years before the Great War.
Set in 1909, the two men have been friends since childhood and served together in the British Army in India. Although they bicker a lot of the time like an old married couple, they are inseparable. They live together in the same boarding house, and share the same love of King and Country. The pair encounter new technologies, Victorian repression and an array of memorable characters. If only they were a little better at their jobs...
Co-written by Arthur Mathews (Toast Of London, Father Ted, Harry Enfield and Chums) and Terry Mynott.
Co-writer Arthur Mathews says: "I've been a fan of Terry since I first saw The Mimic. I met him doing Toast of London last year and he asked me to get involved in the project. We both have an interest in history, and the Edwardian era seemed a fruitful period. It was great to work with such a wonderfully talented cast too."
Terry Mynott says: "I've always adored radio, I grew up listening to Round The Horn and The Goons so this has been such a brilliant process getting the chance to write and perform new comedy for Radio 2! Arthur Mathews is an exceptional writer and what a brilliant cast this has attracted, a dream project"
The cast also includes Alex MacQueen (The Inbetweeners, The Thick of It), Katy Wix (Not Going Out, Fried) and Ophelia Lovibond (W1A, Elementary), plus rising star comic actors Nick Mohammed (Reggie Perrin, The King Is Dead) and Ellie White (House of Fools, Glitchy).
Credits
| Role | Contributor |
| --- | --- |
| Writer | Terry Mynott |
| Writer | Arthur Mathews |
| Actor | Robert Webb |
| Actor | Terry Mynott |
| Actor | Alex Macqueen |
| Actor | Katy Wix |
| Actor | Nick Mohammed |
| Actor | Ellie White |
| Actor | Ophelia Lovibond |