Main content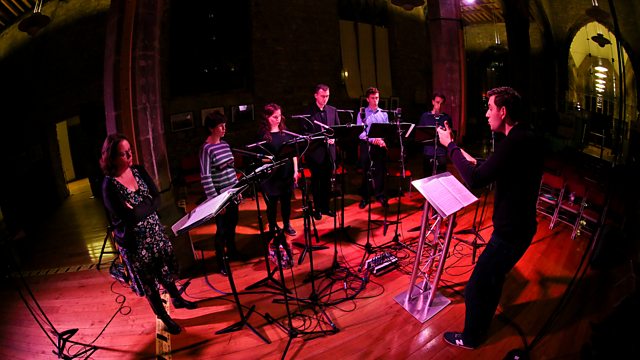 Free Thinking
From Sage Gateshead for Free Thinking 2015, Lucie Skeaping introduces a concert featuring works by composers who disregarded musical rules. Rory McCleery directs the Marian Consort.
The Early Music Show comes to Radio 3's Free Thinking Festival for the first time. Acclaimed vocal group, the Marian Consort, under its director Rory McCleery, performs an intriguing concert of early music from composers whose creative imagination and religious principles prompted them to disregard the established musical rules of their day.
In the sixteenth century, Carlo Gesualdo's extraordinary vocal music pushed ideas of harmony to new limits in his pursuit of emotional truth; William Byrd's settings of religious texts are sometimes covert expressions of his Catholic faith at a time when such beliefs were forbidden and dangerous. The Marian Consort's programme is introduced by Lucie Skeaping.
Featured in...
Programmes and clips from the Radio 3 Free Thinking Festival of ideas, 6-8 November, 2015