Main content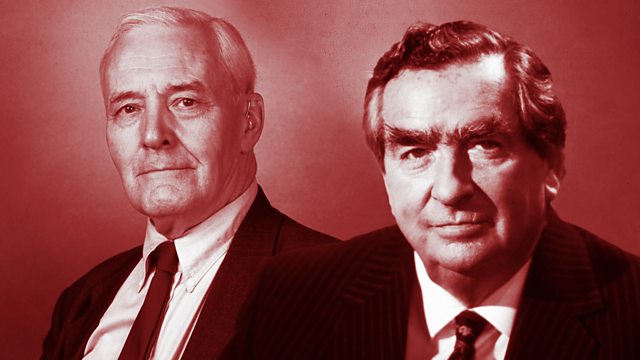 Who Runs Labour?
Roger Bolton looks back at the ferocious internal Labour Party battles of the 1980s and examines the extent to which there is now a re-run of the battle for control of Labour.
The Labour party has suffered a bad general election defeat and has swung to the left, leaving many on the right of the party in despair.
Sound familiar? In 1981 the Labour Party was at war with itself. Defeated two years earlier by Margaret Thatcher, a sometimes vicious conflict had broken out between the Left and the Right. At stake was who should have the decisive say in party policy - constituency parties and the trade unions or elected MPs, Labour's National Executive and the Shadow Cabinet.
To those opposed to the left, it was about whether Labour wished to be a party of protest or of power. To the left it was about whether the party was to be a truly socialist one.
The argument came to a head in the battle for the deputy leadership of the party between Tony Benn and Denis Healey.
After a bloody campaign, with shouts of betrayal and allegations of intimidation in which Healey accused Benn of lying, the result could hardly have been closer. Healey won by less than one per cent.
Today, Jeremy Corbyn, one of Tony Benn's ardent supporters, has succeeded where his mentor failed and become Labour leader. Surrounded by some colleagues from that earlier campaign, he intends to move the party irreversibly to the left. Is another civil war about to begin?
Roger Bolton, who witnessed some of the key events of the 1980s as Editor of Panorama, revisits that ferocious battle for the deputy leadership with some of those involved, including Neil Kinnock, Ken Livingstone and Shirley Williams, as well as key aides of Benn and Healey.
Along with some of today's Labour members of Parliament, he considers whether the battle for control of the Party could descend into another civil war.
Producer: Kate Dixon
A Whistledown production for BBC Radio 4.
Last on
Broadcast