Main content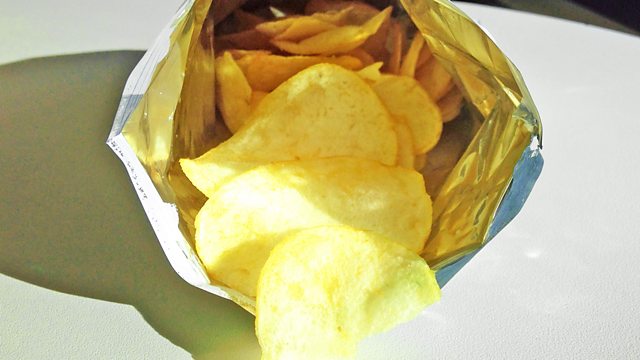 Eon, Disability, Crisps
Winifred Robinson with new emissions limits for diesel cars; Richard Pennycook, CEO of the Co-op Group; the Disability Discrimination Act 20 years on; energy bills; and crisps.
New diesel cars will be allowed to pollute twice the current EU limits under a new agreement between member states. Last week, the European Commission agreed to delay stricter limits on diesel cars until 2019.Then after 2021, further loopholes will allow car makers to emit 50 per cent higher emissions than under present rules.
We talk to Richard Pennycook, who took on the job of Chief Executive of the CoOp Group this year. The CoOp had to go out to venture capitalists to raise a billion pounds to shore up the bank. Pennycook believes he's made a start but warns that the CoOp group won't be profitable again until 2017.
It's 20 years since pioneering legislation protecting the rights of disabled people was introduced. The Disability Discrimination Act (DDA) which has since been succeeded by the Equality Act, focused on whether someone suffered discrimination as a result of their impairment, rather than whether their impairment disabled them. But it was a bitter fight at the time.
We eat an impressive six billion packets of them every year. They're fried in fat and smothered in salt. So why do we have such an obsession with potato crisps?
It can be nigh on impossible to get an accurate bill from an energy supplier. The vast number of complaints to the regulator and the ombudsman are about billing. You&Yours have reported on some really hair raising cases and here's another one from listener Lois Freedman. She's a dual fuel customer with Eon.
Last on
Chapters
Diesel

European Commission delays stricter diesel pollution limits

Duration: 05:19

Co-Op Chief Executive

Chief Executive, Richard Pennycook, on how he's rebuilding the organisation

Duration: 07:37

Disability Discrimination Act

Twenty years from the Disability Discrimination Act, we look on how things have changed

Duration: 06:46

Crisps

The UK is a nation of crisp lovers. We put some of the strangest flavours to the test.

Duration: 05:48

EON

E-on bill blunder costs customer more than £1,000

Duration: 05:19

Travel Disruption

Fog at airports and planned railway engineering works at Christmas.

Duration: 06:48

Broadcast