Main content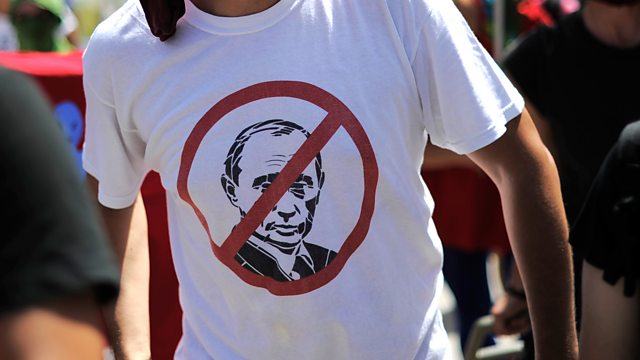 T-shirts
T-shirts can be promotional, provocative, stylish and scruffy. Why have they become so popular? Mike Williams investigates.
T shirts are everywhere, every day. Plain ones, coloured ones, funny ones. Often they're promotional, sometimes provocative. They're so common that they're very easy to ignore. From the catwalk to the building site and everywhere in between, these simple garments can be tools of the rebel, the protestor, the campaigner, the corporate marketeer. They are strangely powerful things but with humble origins. Mike Williams explores the T shirt. With Omar Mansoor, British Pakistani fashion designer, Tony Glenville, Creative Director, London College of Fashion, designer Milton Glaser, Beatrice Behlan, Museum of London, Steve Tropiano, author of Rebels and chicks - history of the Hollywood teen movie, Maureen Kabrik, campaigner for pressure group "Bring back our girls."
Presenter:Mike Williams
Producer:Bob Howard
Editor:Andrew Smith.