Main content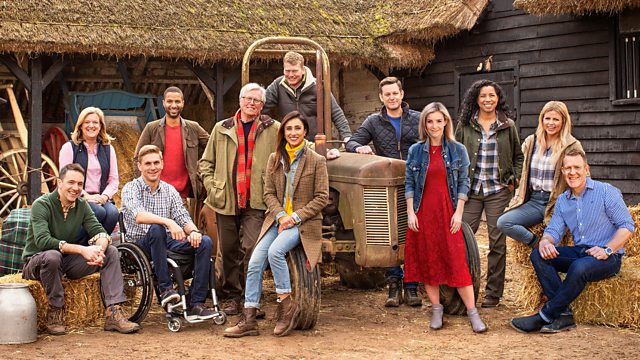 North Wales
Sean Fletcher visits Capel Celyn, where 50 years ago villagers were evicted to make way for a new reservoir. Sean meets the families still living with that legacy.
Matt Baker and Shauna Lowry are exploring North Wales. Matt is in Conwy joining the Jones family at the start of the mussel-fishing season. The Joneses still fish using the traditional wooden rakes that have been in use since the 13th century. Matt finds out that it takes strength and skill to handle these 15-foot implements. Matt then pays a visit to San Sior Primary School in Llandudno. When Countryfile was there last year, the pupils were rearing their own chickens and selling the eggs. Now the children have started keeping bees with a view to selling the honey. Meanwhile, Shauna is on the Llyn Peninsula getting a riding lesson on one of the most famous breeds of horse in the world - the lusitano - a pure white Portuguese horse famous for its tricks and stunts.
New presenter Sean Fletcher visits Capel Celyn, where 50 years ago villagers were evicted to make way for the building of a new reservoir. Sean meets the displaced families still living with that legacy.
Tom finds out if claims that broccoli can lower cholesterol are true by going on a special broccoli diet. Adam dons some hi-tech goggles to find out how the animals on his farm see colour. And Countryfile pays its own tribute to Adam's dad Joe, farmer and rare breed champion, who died recently.
Conwy mussels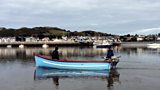 Matt Baker visits the Conwy estuary and explores the ancient tradition of Conwy mussel fishing. He meets 89 year old Ken Hughes, a member of one of only four families still collecting mussels in the area. Ken describes the back-breaking work involved in his near 70 year career before Matt heads out onto the water with current mussel fisherman, Tom Jones. Matt is taught the traditional hand raking method, where mussels are collected from the estuary bed before helping to prepare the muscles for a hearty meal back at the quayside.
Super broccoli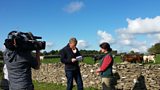 Broccoli is a very healthy vegetable but, as Tom Heap's been finding out, scientists have discovered a way of making it even healthier. 'Super broccoli' contains higher levels of a natural nutrient called glucoraphanin, which can help reduce cholesterol. It was created by Professor Richard Mithen more than 20 years ago, after he crossed a standard broccoli with a wild brassica plant from Italy. The next step is getting official European approval for its health claims, which currently only apply to processed foods like cholesterol-reducing spreads and yoghurts. It would be the first raw vegetable to get one. What could that mean for British farmers? Tom explores the advantages – and disadvantages – of growing crops for increased nutrition and he puts the Professor's theory to the test by going on a six-week super broccoli diet…with surprising results.
Animal vision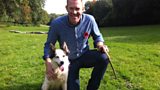 It's important that farmers understand their livestock the best they can. This week Adam Henson has invited Dr Jolyon Troscianko from Exeter University to the farm. He's been investigating sensory ecology and has an understanding of the world through the eyes of birds and animals. Using some specialist equipment, Adam will be getting answers to questions such as: Do dogs really see in black and white? Do cattle find the colour red threatening? Adam's chickens are the biggest surprise of all, revealing they are far superior to humans in terms of vision.
Joe Henson tribute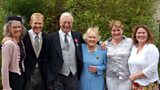 Joe Henson was the founding father of the Rare Breeds Survival Trust and an early pioneer of farming on television. Sadly, after a short illness, he passed away earlier this month. Joe's passion was always farming. He opened the world's first farm park in 1971. Two years later the Rare Breeds Survival Trust held its first meeting with Joe Henson in the chair. Joe's passion for farming was recognised the BBC and he was soon appearing on programmes with Angela Rippon, Phil Drabble and Johnny Morris. Joe appeared many times on Countryfile supporting Adam through the trials and tribulation of farming as seen on Adam's Farm. Joe's work for conservation was rewarded when in 2011 he was awarded an MBE in the Queen's birthday honours. Joe was a lifelong champion of farming and education and though his tireless work leaves a lasting legacy.
Find out more about the work of the Rare Breeds Survival Trust
Capel Celyn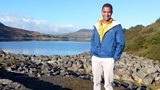 Fifty years ago an event occurred in the Tryweryn Valley that still resonates to this day. The small rural village of Capel Celyn was flooded to create a reservoir to provide the city of Liverpool with water. New Countryfile face Sean Fletcher meets Eurgain Prysor Jones, a school girl at the time of the event, to discuss what effect this had on her and the rest of the community. Sean then meets one of Wales' leading singer-songwriters, Dafydd Iwan, whose first song was inspired by the flooding of the Tryweryn valley.
Egg school re-visit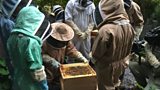 Matt re-visits San Sior primary school in Llandudno where they have an exciting new venture on the curriculum. The children and head teacher, Ian Keith Jones, don some colourful bee suits and show Matt the newly installed school bee hives. Ian explains the benefits of educating the children in bee keeping while Matt learns some very impressive facts from the class. They finish off with an all-important lesson in honey extraction and finally get the opportunity to taste their school honey for the first time.
Lusitano horses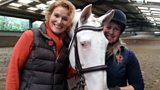 Llaniestyn is a small village on the Llyn Peninsula and a long way from almost anywhere, but there is something here that attracts visitors from all over the world: Lusitano horses. Horse-enthusiast Shauna Lowry spends a day with this famous breed at the Pen Llyn Lusitano Stud & Riding School where she meets owner Marcia Pendlebury and finds out where her love for Lusitano's came from. Her passion for the breed has also been passed down to Marcia's daughter Janine, who gives Shauna a lesson in classical dressage, the skill and art form , which these horses are internationally famous.
Credits
| Role | Contributor |
| --- | --- |
| Presenter | Matt Baker |
| Presenter | Shauna Lowry |
| Presenter | Sean Fletcher |
| Presenter | Adam Henson |
| Executive Producer | William Lyons |
| Series Producer | Joanna Brame |