Main content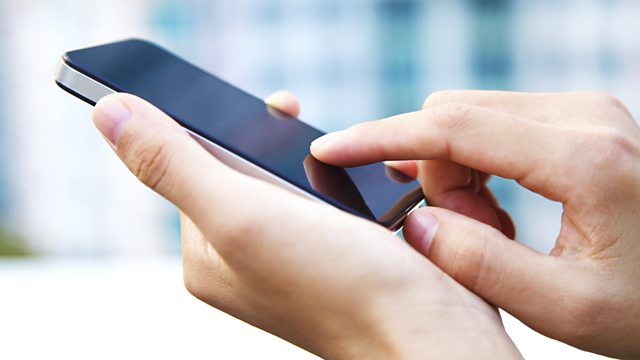 Sharing personal data on social media, Decluttering your home
How much personal information are you sharing with social media companies? Plus the joy of decluttering. With Winifred Robinson.
People who use dating apps to meet potential new partners have told You & Yours that they're concerned about their privacy, after finding that Facebook has gained access to the details of people they've been speaking to. The names of people they've been matched with on the dating apps are appearing in their "suggested friends" on Facebook. We investigate how social media sites access our personal information and how users give their permission.
"De-cluttering" is all the rage. There are books showing you how to do it and companies that will come to your home and help you to let go of your more useless possessions. The idea is to adopt a simpler and more paired-down lifestyle. We hear from someone who has tried it and loves it and ask if it really feels better when you've thrown things out.
A Barclays business customer tells us that she is tens of thousands of pounds out of pocket - after being unable to access her account for two weeks.
Insurance companies say they would like to use a range of modern technology to collect detailed personal information about their customers. Smart phone health apps and internet-connected household appliances could all be linked up with insurance companies. The idea is to offer more personalised quotes that more accurately reflect the risk being taken by the insurer. For some, it could mean cheaper premiums, but how will consumers feel about sharing more of their information with insurance companies?
Producer: Jonathan Hallewell
Presenter: Winifred Robinson.
Last on
Chapters
Facebook Data

Do you really know how much information you're handing over to social network companies?

Duration: 08:47

Private Parking

We explore whether car parking penalties are excessive.

Duration: 04:58

Smart Technology and Insurance

Insurance firms want to use modern technology to gather more personal data from customers

Duration: 05:29

The BT - EE Merger

As BT's takeover of EE gets the go ahead, we hear complaints about BT's customer service

Duration: 03:19

Decluttering

The stuff we don't need: Is a less cluttered life a happier one?

Duration: 08:24

Freezing Bank Accounts

The Barclays customers who were unable to access their account for two weeks.

Duration: 06:52

Broadcast