Main content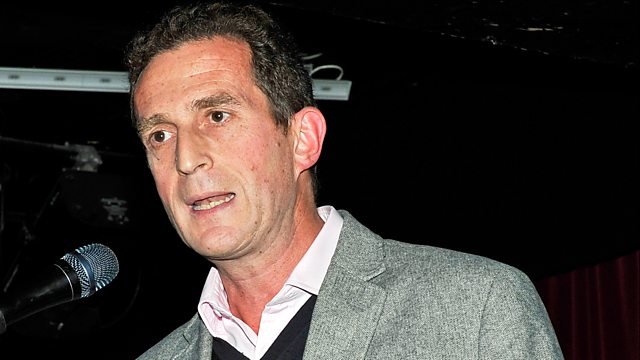 Chief exec of Trinity Mirror Simon Fox, News UK's David Dinsmore, Heather Brooke on FOI
Chief executive of Trinity Mirror Simon Fox discusses buying Local World, and News UK's chief operating officer David Dinsmore talks about removing the Sun's paywall.
Trinity Mirror has taken full control of media network Local World, which has over 100 regional titles across England and Wales. Dubbed a 'good day for local media', by Chief Executive Simon Fox, the £187 million deal will create the UK's largest regional media group. In his first appearance on The Media Show, Steve Hewlett talks to Chief Executive Simon Fox about the purchase, what it means for a challenged local press, and whether it raises any issues around media plurality.
Britain's biggest-selling newspaper the Sun is to take down its online paywall, after failing to win enough readers. Rupert Murdoch's tabloid introduced the subscription model in 2013, when then editor David Dinsmore said that asking readers to pay for content was, "the only way to protect the future of the newspaper industry". Now in his position as newly promoted Chief Operating Officer of News UK, Steve Hewlett asks David what he hopes a free website will do to stem the decline in print circulation.
The Leader of the House of Commons Chris Grayling has said that the Freedom of Information Act is being misused as a research tool to generate stories for the media. At the same time, the Government has set up an independent cross party Commission to review how FOI is working. There are concerns this will lead to new restrictions on the release of information, a strengthening of the ministerial veto and the adding of new fees. Steve hears from Heather Brooke, freedom of information campaigner and Professor of Journalism at City University, and Dominic Ponsford, Editor of the Press Gazette which has launched a 'Hands Off FOI' campaign.
Producer: Katy Takatsuki.
Chapters
Sun Paywall

COO of News UK David Dinsmore

Duration: 08:10

Trinity Mirror buys Local World

Simon Fox CEO of Trinity Mirror

Duration: 10:10

FOI Review

Heather Brooke, FOI campaigner and editor of the Press Gazette Dominic Ponsford

Duration: 08:45
Become a TV mogul and get rich
A celebration of Steve Hewlett, presenter of The Media Show