Main content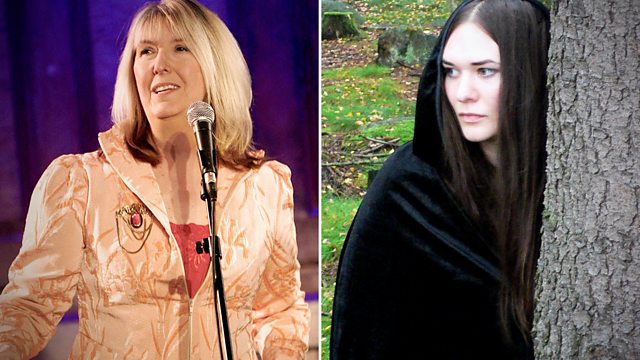 1. Different Musical Directions
4 Extra Debut. Maddy Prior, lead singer of Steeleye Span, and her daughter Rose Kemp explore their different musical journeys. From 2015.
Maddy Prior has been the lead singer of Steeleye Span since they formed in 1969. Since then the band has had dozens of members, some have left for good, some have left and re-joined, Maddy herself, who is still with Steeleye, describes it as a 'bus' with people jumping on and off.
In the first of two programmes, Maddy and her daughter Rose Kemp discuss how music has taken them in different directions.
Whereas Maddy is at the very heart of the folk and traditional music establishment, Rose is a major artist in the doom and drone metal scene, the slower heavier take on heavy metal. Together Maddy and Rose discuss their music and how it was they have followed such different musical paths.
Specially for this series, Rose and Maddy have composed and recorded brand new, original songs alongside artists, especially selected by the other.
Rose has linked up with Bellowhead front man Jon Boden to record a song she has written to explore the difficult subject of rape in marriage while Maddy collaborated with Dylan Carlson, part of the Seattle music scene and head of the metal band Earth.
Long standing fans of Maddy's and Steeleye will definitely be surprised at the way she uses her famous voice to fit the guitars of Carlson's arrangement.
Along the way, Rose and Maddy come together to discuss the world of music, feminism and misogyny in the folk world, spirituality, and how they view the world and their relationship through their different musical styles.
Producers: George Leeming and Richard McIlroy
First broadcast on BBC Radio 4 in November 2015.
Last on
More episodes
Previous
You are at the first episode