Main content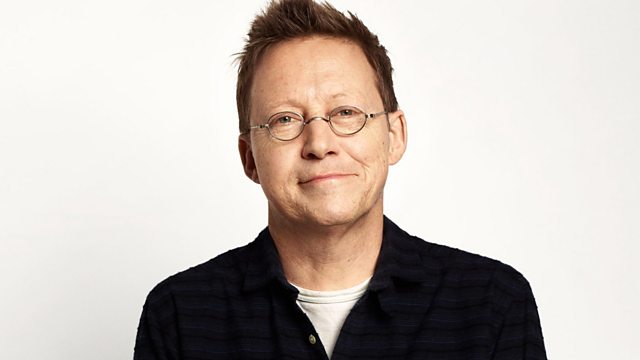 Foodie Thursday
Resident chef Nigel Barden cooks venison shanks with baby beets & chestnuts...but what will the team make of it? Plus loads of great music and another daft listener confession for the team, and indeed the nation, to mull over.
Venison Shanks with Baby Beets & Chestnuts
by José L Souto from 'Venison the Game Larder' (Merlin Unwin Books)
The shank of any animal has lots of flavour since it is a muscle that works hard & contains a lot of sinew which always gives good flavour & substance to any sauce you are cooking.  Slow cooked, shank meat will nearly fall of the bone & be a delicious winter warmer.
Serves 4 
Prep time:  20 mins
Cooking time: 1½ - 2hrs
Ingredients
150g carrots
150g celery
100g leeks
3 cloves garlic
2 x fallow shanks (if large, or 4 smaller ones)
salt & pepper
1 tbsp tomato purée
2L of dark chicken (or turkey), or venison stock 
1 tsp chopped fresh sage
2 tsp grain mustard
12 baby beetroot (or if necessary halve 6 large ones)
150g cooked chestnuts
25g butter
2 tbsp rapeseed or veg oil
Method
Cut the carrots, celery & leeks into 1cm dice & roughly chop the garlic. Season the shanks & fry in a frying pan to give them even colour all over. Place the shanks in an oven-proof dish that has a lid, fry all the diced vegetables in the pan you have used for the venison until coloured, then add the tomato purée & cook for another 5-8 mins, then add the stock & sage. Cover the shanks with the stock & diced vegetables.  Bring to the boil then cook in the oven at 160C for 1½ - 2hrs or until the meat is tender.  Larger shanks could take slightly longer. Remove the shanks from the cooking liquid & keep warm & covered so they do not dry out. Decant the stock into a saucepan, passing it through a fine strainer to remove diced vegetables – keep them warm with the shanks.  Bring the stock to the boil, stir in the mustard & reduce by half. Drop the baby beetroots into cold water & bring to the boil until cooked, then refresh & peel. Sauté the chestnuts in 15g of butter to warm through. Reheat the baby beetroots by plunging into boiling water then drain & toss in 10g melted butter. Place the shanks in a serving dish & cover with hot sauce, then garnish with vegetables, baby beetroots & chestnuts.