Main content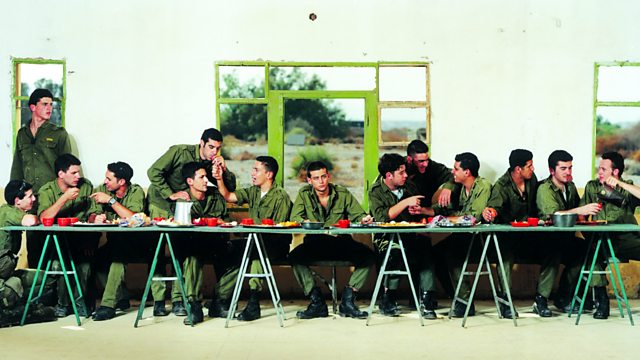 Religious art, Freedom of speech, Charlie Brown religion
Edward Stourton asks Aaron Rosen what contemporary artists want to say about religion at an exhibition in the Jewish Museum London.
Turkey goes to the polls on Sunday. It's the second parliamentary election in four months. What role has religion played in the election campaign? Selin Girit reports from Diyarbakir.
On Sunday the first memorial in Britain dedicated to Sikhs who fought during WW1 will be unveiled at the National Arboretum. Bob Walker meets Jay Singh-Sohal whose idea it was to have the memorial.
In an increasingly secular world what images and representations do contemporary artists draw upon when they create 'religious' works of art? Edward Stourton met Aaron Rosen at the Jewish museum .
Website picture courtesy of Art & Religion in the 21st Century by Aaron Rosen, published by Thames & Hudson.
Steve Clifford, general director of the Evangelical Alliance talks to Edward about new research findings from a report "Talking Jesus".
It's 65 years since the first Charlie Brown comic strip appeared. We hear from Professor Stephen Lind, the author of A Charlie Brown Religion about his new spiritual biography of the life and work of the great comic strip artist Charles Schultz.
Defend Free Speech campaign, spearheaded by the Christian Institute and the National Secular Society, opposes the government's plans to introduce Extremism Disruption Orders , which would allow police to apply to the High Court to restrict the movement and activities of people they deem to be "extremists". Trevor Barnes reports.
A major study into British faith-based charities has found little evidence to suggest that agencies are using their work among the worst off to try to convert them. Paul Bickley author of the report from Theos and Pavan Dhaliwal from the British Humanist Association debate.
Producers
Carmel Lonergan
Zaffar Iqbal
Editor
Phil Pegum.
Last on
Clips

Chapters
Turkish Elections

It's the second parliamentary election in four months. Selin Girit reports from Diyarbakir

Duration: 05:29

Sikh WW1 Memorial

The first memorial in Britain dedicated to Sikhs who fought during WW1 is unveiled

Duration: 05:07

English Christians

Steve Clifford talks to Edward about new research findings from a report "Talking Jesus"

Duration: 05:46

Religious Art

Edward Stourton met Aaron Rosen at the Jewish museum to discuss religious contemporary art

Duration: 05:02

Defend Free Speech Campaign

Campaign groups who oppose government's plans to introduce Extremism Disruption Orders

Duration: 08:28

Theos Report

Do faith based charities see their work with poor people as an opportunity to convert them

Duration: 07:14

Charlie Brown

Professor Stephen Lind, the author of A Charlie Brown Religion

Duration: 04:51

Broadcast

All the colours of the rainbow