Main content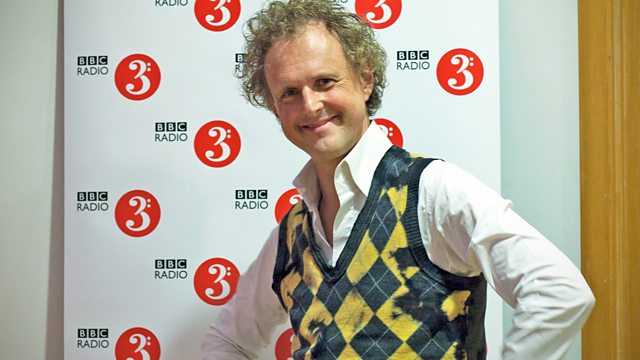 Wednesday - Rob Cowan with Rainer Hersch
With Rob Cowan. Including Five Reasons to Love Toccatas; Music in Time: Debussy: La mer; Artist of the Week: Philharmonia Orchestra in Mozart's Piano Concerto No 22 in E flat.
9am
A selection of music including '5 Reasons to Love... Toccatas'. The Toccata takes its name from the Italian verb 'toccare' - to touch - and is most closely associated with keyboard music. Throughout the week Rob explores this virtuosic form, showcasing its level of invention and adaptability. With examples ranging from Bach's evergreen Toccata and Fugue in D minor BWV565 to Toccatas by Prokofiev and Vaughan Williams, Rob offers a ringside view of pieces designed to show off the dexterity of their players.
9.30am
Take part in today's music-related challenge and identify a piece of music played backwards.
10am
This week's guest is the conductor and comedian Rainer Hersch. Famous for combining his musical skills with stand-up comedy, Rainer has performed in comedy clubs around the world, making numerous appearances at the Edinburgh Festival and putting on comedy-concert series at London's Southbank Centre. He has presented comedy concert programmes with orchestras including the Philharmonia Orchestra, the City of Birmingham Symphony Orchestra and the St Petersburg Philharmonic, and made a documentary series, 'All The Right Notes, Not Necessarily in the Right Order' for BBC Radio 4. Rainer will be sharing a selection of his favourite classical music, every day at 10am.
10.30am
Rob places Music in Time as he travels back to the Romantic period to discover how Debussy's La Mer was influenced by Impressionism.
11am
Rob's Artist of the Week is the Philharmonia Orchestra, which celebrates its 70th anniversary this year. Founded by Walter Legge in 1945, the Philharmonia quickly became associated with many of the great classical artists of the 20th century. Throughout the week Rob showcases performances by the orchestra's principal and guest conductors.
Mozart
Piano Concerto No.22 in E flat, K.482
Vladimir Ashkenazy (piano/director)
Philharmonia Orchestra.
Music Played
5 Reasons to Love... Toccatas

Rainer Hersch's Choice No. 1

Rainer Hersch's Choice No. 2

Rainer Hersch's Choice No. 3

Rainer Hersch's Choice No. 4

Music in Time: Romantic

ARTISTS OF THE WEEK: PHILHARMONIA ORCHESTRA
Recording Rewind
The music played:
Prokofiev
March (The Love for Three Oranges Suite)
Vienna Philharmonic
Constantin Silvestri (conductor)
EMI