Main content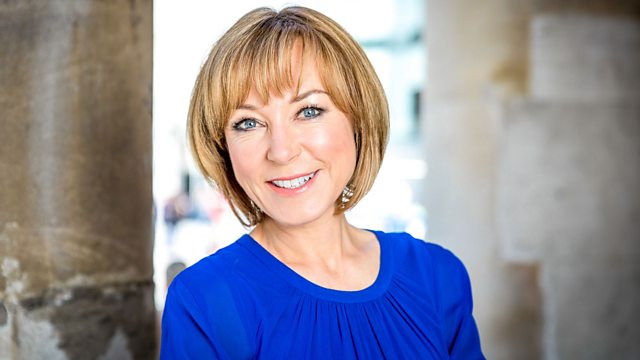 Episode 17
Moral and spiritual debate with Sian Williams. Do you ever hide your faith? Could you marry outside your religion? Have we lost our moral standards?
Do you ever hide your faith?
A Muslim candidate is half as likely to get called back for interview as a Christian candidate simply because of their name, according to a report by the social policy think-tank Demos. Legislation is now called for that would enforce anonymous resumes during job applications at large companies.
The findings of the report have prompted the suggestion that in some cases, it may be better to withhold information relating to a person's religious and cultural background. But what would it mean for people who chose to visibly commit to their faith, through their choice of clothing or the wearing of emblems? Should you have to hide your faith in order to get a job?
David Cameron has announced that anti-Muslim hate attacks will be recorded separately to other religious hate crime in Britain. It will bring Islamophobic attacks in line with anti-Semitism in terms of categorisation. This follows news of religious hate crime in Britain rising by 45% in some regions. Is it right to suggest that women who are targeted for wearing a hijab and men who are victimised for growing beards should compromise their identity in order to fit in? Or does it help them avoid being the victims of hate crime?
Joining Sian Williams are:
Former Conservative MP Edwina Currie
Nish Kumar, comedian who was a finalist in the 2015 Edinburgh Comedy Festival Awards with his tour Long Word. Long Word. Blah blah blah...I'm so clever.
Remona Aly, journalist and director of communications for Exploring Islam Foundation
Could you marry outside your religion?
A group of Sikh activists have been protesting interfaith marriages in Sikh places of worship, making their dissatisfaction known by storming the weddings of mixed faith couples.
Many Sikhs say places of worship are open to all, and if both partners want a Sikh ceremony, they should be granted it. So what role does policing of such marriages have in multi-faith Britain?
Former Chief Rabbi Jonathan Sacks had spoken of fears for the future of the Jewish community through the threat of diluting the traditional faith by marrying an outsider, is he right? Are we in danger of losing distinct religions if more people marry out of their faith?
Joining the panel:
Jagmeet Singh of Sikh organisation Basics of Sikhi
Anita Kapoor, former member of the standing advisory committee on religious education
We also hear from Essex couple Daniel Kendrick ,a white atheist, and Amardeep Kendrick, a practicing Sikh, who had their marriage blocked from taking place in Amardeep's local Gurdwara. Amardeep's father appealed their decision but the answer was a firm no.
Have we lost our moral standards?
The ComRes Poll for BBC on Religion and Young People in Britain and Faith in The World Week reveals new information about our attitudes towards multi-faith Britain and the impact it has on our moral standards. Moving away from an historically Christian tradition of morality, does multi-faith Britain still know the difference between right and wrong? And is religion still the bedrock of young people's morality? Where have our moral standards gone? And where should we turn to find them?
Tommy Sandhu goes to Brick Lane in search of a moral compass and asks people on the street where they get their moral standards.
Interview: Lord Puttnam
Hardeep Singh Kohli talks to movie producer Lord Puttnam whose films have won a total of 10 Oscars. His films include classics Bugsy Malone, Midnight Express and Chariots of Fire. Here, he talks about handling top actors and the difference between the power of film and politics.
To celebrate Faith In the World Week and the nine-day Hindu festival of Navratri, there is a special performance by Parle and the dancers of Raas Rebellion.
Clips

Credits
| Role | Contributor |
| --- | --- |
| Presenter | Sian Williams |
| Panellist | Edwina Currie |
| Panellist | Nish Kumar |
| Panellist | Remona Aly |
| Panellist | Jagmeet Singh |
| Panellist | Anita Kapoor |
| Participant | Daniel Kendrick |
| Participant | Amardeep Kendrick |
| Presenter | Tommy Sandhu |
| Interviewer | Hardeep Singh Kohli |
| Interviewed Guest | David Puttnam |
| Performer | Parle |
| Performer | Raas Rebellion |
| Editor | Kuljinder Khaila |
| Producer | Muireann McGinty |
| Assistant Producer | Sarah Carson |
| Production Coordinator | Caoimhe Cassidy |