Main content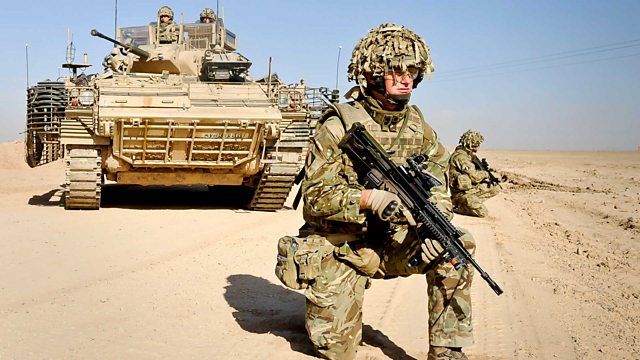 Peter Oborne's Chilcot Report
Six years after Gordon Brown commissioned Sir John Chilcot to undertake the Iraq Inquiry, we still await his report. Peter Oborne gives his verdict on the invasion of Iraq in 2003.
The inquiry into the UK's involvement in the Iraq war started 6 years ago - and there's still no sign of a report. Political columnist Peter Oborne can't understand why: "Come on Sir John! It's not that difficult. I reckon I could get something together in 3 weeks." To prove his point, Peter Oborne attempts to put together a definitive 30 minute audio report into Britain's involvement in the Iraq war... within budget and on time.
Using evidence provided to the Iraq Inquiry and that already publicly available Oborne delivers his verdict on the key questions relating to the British Government's decision to go to war with Iraq. The programme hears from those in key positions in the lead up to the conflict, including:
Dr Hans Blix, Chairman of the United Nations Monitoring, Verification and Inspection Commission (UNMOVIC), 2000 - 2003
Sir Christopher Meyer, British Ambassador to the United States, 1997 - 2003
Sir Stephen Wall - European Adviser to Prime Minister Tony Blair and head of the Cabinet Office's European Secretariat, 2000 - 2004
Carne Ross - First Secretary, United Kingdom Mission to New York, 1998 - 2002
Producer: Hannah Barnes
Researcher: Phoebe Keane.
Last on
Does the PM have to ask Parliament before committing Britain to military action overseas?

Peter Oborne investigates why HSBC closed the accounts of several prominent Muslims.
Broadcast