Main content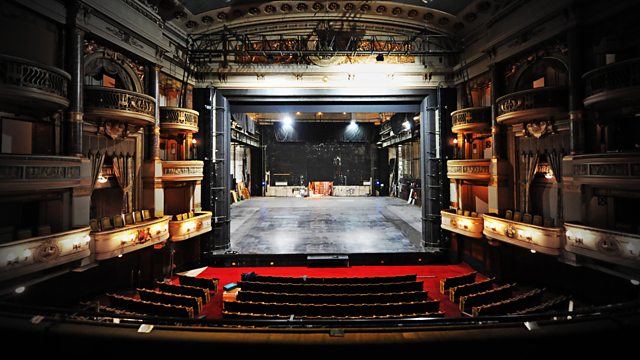 Ghost Stories from Theatreland
From Drury Lane to Edinburgh's old Traverse Theatre, actor Jack Shepherd goes backstage to unearth the strange tales of Britain's haunted theatres.
From Drury Lane to the old playhouses of Edinburgh, tales of long-dead stage-hands, actors and theatre managers who haunt the stage abound. These stories have usually only been whispered about backstage. Until now. Actor Jack Shepherd gets fellow actors and theatre staff to open up about their ghostly experiences in some of Britain's spookiest theatres.
He hears of the ghost of Joseph Grimaldi at the Theatre Royal Drury Lane, where actors believe the clown gives them a shove in the back when they've missed their cue or their mark on stage. There's the tale of the ghost of the 19th century actress Sarah Bernhardt, who is said to haunt the corridors of Brighton's Theatre Royal, and of the man in 18th century dress who appeared to a former artistic director of the old Traverse Theatre in Edinburgh:
"I realised I wasn't alone. I looked up and saw these buckled shoes and a man standing in the ash of the fireplace, wearing thick stockings and breeches. He was a very tangible, burly man in his late 40s, and he looked at me with the same curiosity that I looked at him, as if to say, 'What are you doing in my house?'"
Jack is our sceptical guide. Strange things happen in the theatre, and there is usually an explanation. Only what is it?
So widespread is the belief in haunted theatres in Britain that many have a 'ghost light' burning on stage all through the night. In Shakespeare's time it would have been a candle. Now it is a single bare lightbulb, intended to keep the ghosts at bay.
Contributors include Fiona Shaw, Gawn Grainger, Sir Richard Eyre and Max Stafford-Clark.
Produced by Eve Streeter
A Greenpoint production for BBC Radio 4.